Elephone C1 specifications put it in the Phablet Class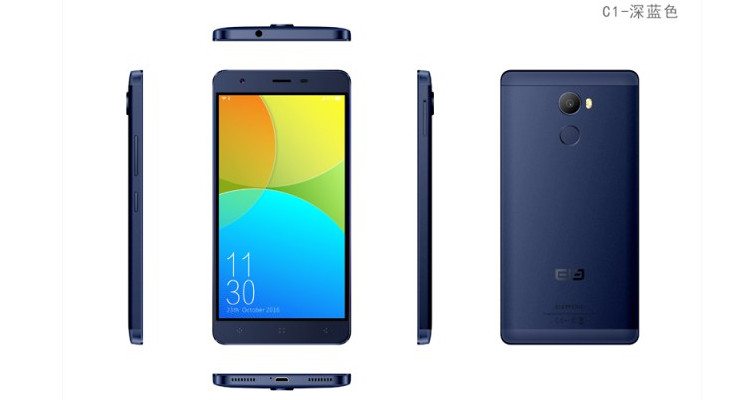 Elephone has been in the news quite a bit lately for the upcoming Elephone S7 release, but that isn't the only handset they have in the works. The Elephone C1 specifications have leaked out today, and while we don't know much, we've got the scoop on a few key details involving one of the company's next handset.
Whereas the Elephone S7 is going to be geared towards folks that want flagship specs and features, the Elephone C1 specifications could put it in another class. Whether that is the mid-range remains to be seen although the leaked photos do reveal a few key details about the mysterious smartphone.
Leaked images claim to show the Elephone C1 in Blue and Gold, and you can clearly see it has one flagship feature present on its backside. You can see a fingerprint scanner residing below the rear sensor, which is of an unknown size at this time. It appears to have a Dual LED flash as well, while the front has a familiar three-button setup. The bottom of the handset will sport a couple of speaker grills and the charging port, which is not USB Type-C if the photos are legit.
As for the Elephone C1 specifications, little is known at this time. The phone will apparently have a 5.5-inch display which puts in the phablet class and the slab will sport a resolution of 1,920 x 1,080. It will also run Android 6.0 out of the box, something that should come as no surprise at this point. Normally, we'd take a guess at the probable specs, but we have a feeling the rumor mill will tip its hand sooner than later with this one.
Elephone may be quiet compared to other manufacturers this time of year, but the company does have several new smartphones set to debut soon. You can now add the Elephone C1 to that list, and rest assured we'll keep you in the loop as more details surface about the Elephone C1 specifications.