Samsung Galaxy Note 7's "BoomGate" Finally Explained by "Tech Support"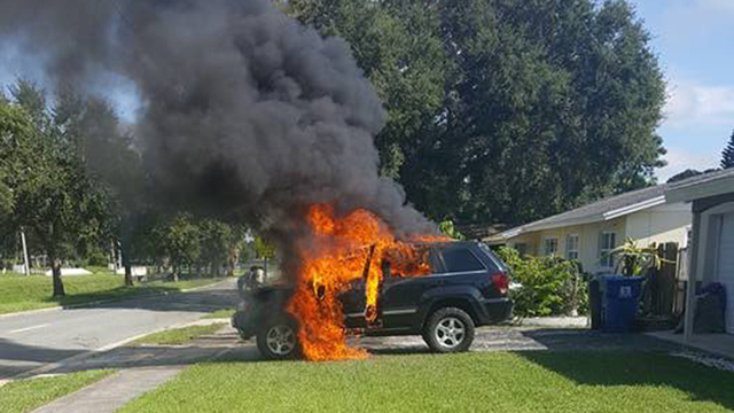 The Samsung Galaxy Note 7 flagship became notorious lately courtesy of its exploding battery and if you're part of the crowd who thinks that the concept of negative publicity doesn't really exist, think again. We already covered Samsung's BoomGate in a couple of articles until now, and the problem is very serious to say the least. The latest victim of a Galaxy Note 7 exploding battery is a guy from Florida who alleges that his smartphone burst into flames in his car while charging, transforming his Jeep into a funeral pire. Fortunately, firefighters arrived at the scene soon enough and the fire was contained, everyone lived to tell the story etc.
If that sound horrible for you, well, it is. Now, as Samsung Note 7's batteries keep exploding, one may ask what is wrong with this picture after all. Â Even if the Korean tech giant initiated some sort of a semi-official recall and they apparently/sort of blamed the Samsung SDI batteries as the culprit (duh), the details were pretty scarce about the exact technical issues. Today we have a partial answer from the company taken from the Q&A section of Samsung's UK News portal.
According to Samsung's investigation, the issue with the overheating battery cell is due to a design failure, i.e. the issue appears when the anode to cathode  come in contact, basically short-circuiting the battery, which overheats and bursts into flame. Easy as pie, there you have it folks. What's not so clear is who's responsible for the whole mess, i.e. the company failed to confirm officially that the Samsung SDI battery is to blame, as they're working with various suppliers in order to meet market demands. If that sounds like legalese to you, well, that's because it is legalese. The good news is that only the Galaxy Note 7 devices are affected, hence if you own one, ditch it ASAP.