Clash Royale Decks to receive Balance Changes next week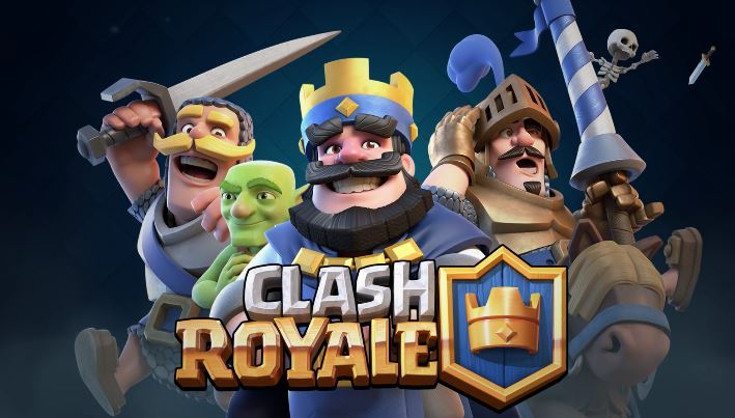 We're halfway through September, which means we are due for a new Clash Royale update. We can confirm that Clash Royale decks are going to see some changes next week as Supercell is going to pull their balancing act again.
Whenever Clash Royale decks get fooled with, it can go either way. Balance changes can take power away from your favorite cards like the Baby Dragon or Barbarians while adding a bit of pop to lower powered cards like Zap. Those Clash Royale updates will occasionally address other problems like Clash Royale hacks or the tournament issues, but it appears we may just get balance changes on September 19th.
Supercell has said they will address the Emote issue and tinker with the tournaments, but today they issued word on balance changes that will alter some gamers Clash Royale decks and strategy. The big one would be the Giant who will have his damage "decreased' by 5% although the Lumberjack will also take a hit in the Rage department with its effect decreasing to 30% and lasting for 2 seconds.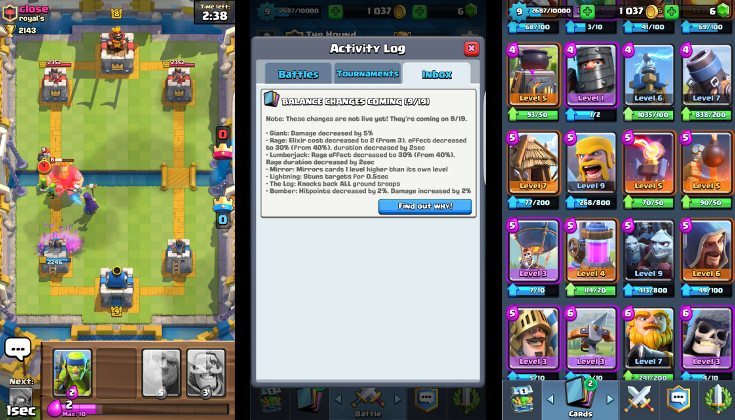 That said, they are also adjusting Rage itself, which is good news if you use it in your Clash Royale decks. The Spell cost will now only set you back 2 Elixir although it's stats have been adjusted to match the Lumberjack Rage. As for the Log, it can now knock back "ALL" ground troops as well and the Bomber is getting its HP and damage cut by 2%.
The last two alterations by Supercell will affect Lighting and the Magic Mirror. Lighting will get a new addition with a stun effect which lasts for 0.5seconds. Magic Mirror is getting a big adjustment for Tournament Rules as it will make the card you mirror one level higher than the tournament cap. Max level Mirror will also create Max level cards +1.
Supercell wants to get folks using Rage and Mirrors more often, and those changes will surely do the trick. We expect to see more Rage used in Clash Royale decks when the update goes live and possibly fewer Giants considering they do pack a punch at high levels and aren't just used for fodder. It remains to be seen what else the Clash Royale update will throw our way, but we'll keep you in the loop if anything new is added on September 19th.