BLU Life One X2 announced for $149.99 with Fingerprint Scanner and 4G LTE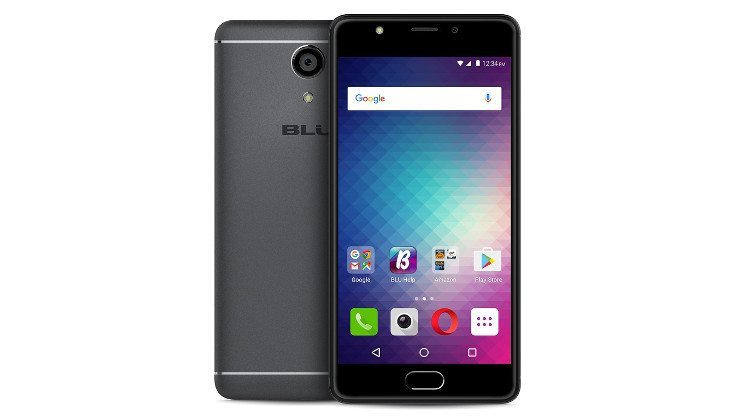 BLU may not be as big as some of the other mobile manufacturers, but they have product lines just like everyone else. Their Life One lineup has added a new member to the family today as the BLU Life One X2 is now official.
The BLU Life One X launched last year as an affordable option for consumers and was a pretty solid smartphone all-around. Well, the company has decided to go back to the well for the BLU Life One X2 release, which sees some improvements over the original device. That said, plenty of things stay the same although the BLU Life One X2 will look a little bit different than its predecessor.
The original One X has onscreen buttons and the new model has added a physical home button to the mix. That's because it houses a fingerprint scanner, something you couldn't find on the last model. The display stays the same at 5.2-inches as does the resolution at 1,920 x 1,080. We will see a chip switch, however, as the BLU Life One X2 will have the Snapdragon 430 under the hood along with 2GB… or 4GB of RAM.
Depending on the model, you can get 16GB or a whopping 64GB of storage on the BLU Life One X2 although both will feature expansion through a microSD card slot. As for the cameras, the rear snapper is listed at 16MP with PDAF and an LED flash while the front-facing snapper is a cool 8MP and also sports an LED flash. The previous model clocked in at 13MP/5MP, so that's quite the upgrade.
When it comes to connectivity, the BLU Life One X2 has all the bells & whistles including Wi-Fi, Bluetooth, GPS, a Type-C USB port, 4G LTE (GSM networks) and the aforementioned fingerprint scanner. The battery is a hair larger at 3,000mAh and the OS is listed as Android 6.0. As mentioned it does resemble the original when it comes to the design language, but the new model will have a full metal shell.
The BLU Life One X2 is set to launch on October 7th and is affordable as you would expect. The base model with 2GB of RAM and 16GB of storage will set you back $134.99 while the 4GB/64GB edition goes for $179.99. Those prices are discounted for the next few days, after that, the price goes up by 10%.