Xiaomi Redmi 3S Plus Officially Released, Goes on Sale in India for Rs. 9,499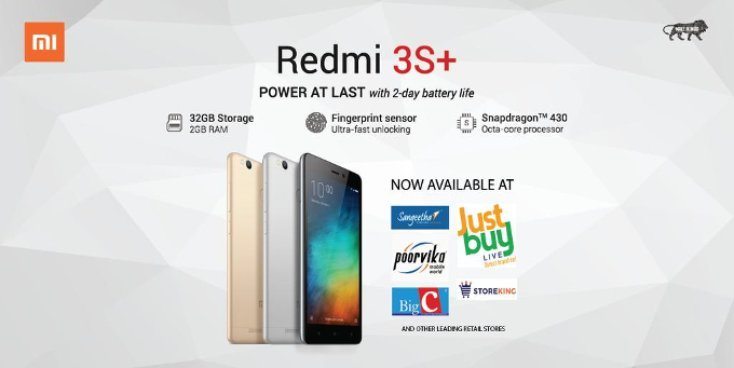 The Xiaomi Redmi 3S Plus was officially released and it actually went on sale in India for just $143. Considering the price and the tech specs, I predict that the Xiaomi Redmi 3S Plus will be an absolute hit, being a device designed and engineered with emerging markets in mind. Just let this sink in slowly: for $143 you'll get an octa core system on chip architecture, a finger-print scanner, LTE connectivity and a huge 4100 mAh battery.
Are you sold just yet? Well, if not, keep reading. To describe it in a few words, the Xiaomi Redmi 3S Plus is basically the twin brother of the Redmi 3S which was revealed 4 months ago by the Chinese tech company. Just like the earlier model, this baby comes with a cool design and impressive specs for the price asked, playing in the best bang for the buck category. Also, as an interesting factoid, this droid will be available in India as an off-line exclusive and if you're scratching your head wondering why, well, your guess is as good as mine. And I am clueless.
So, what do you get for $143? The Xiaomi Redmi 3S Plus comes with a conservative 5 inches wide display of HD 720p resolution, which means 720 x 1280 pixels and that's more than enough considering the screen real estate. The smartphone runs on a Qualcomm Snapdragon 430 Soc, an octa core variety with 2 gigabytes of RAM and 32 GB of native storage capacity, expandable via micro SD cards. The main camera is a 13 megapixels variety and there's also a secondary 5 MP snapper for video chats and selfies. Also consider the dual SIM capability and the huge 4100 power plant and you'll see why I predicted that this baby will sell like fresh baked bread.
The droid runs on Android 6.0 Marshmallow out of the box, with the company's proprietary MIUI on top and it will not be available online, as Xiaomi's marketing strategy is to catch "old-school" customers who prefer to shop for smartphones in bricks and mortar stores (seriously).
source: NDTV