Oukitel K10000S Coming Soon With Huge 10,000 mAh Power Plant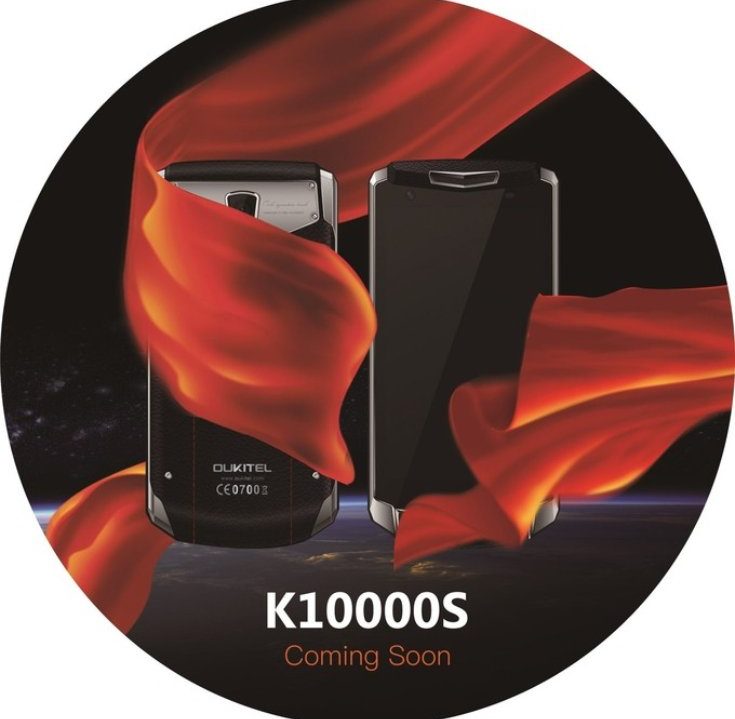 To tell you the truth folks, in my neck of the woods we haven't heard much about Oukitel, but today's piece of news is absolutely awesome, as the company is set to release a new smartphone, the Oukitel  K10000S respectively. What makes theK10000S  unique is the humongous battery capacity which is a 10,000 mAh power plant. I don't know about you folks, but that's deep-inside laptop territory, and I mean I7 CPUs and the whole nine yards. A smartphone with a 10,000 mAh battery should last you a week, like a Nokia 6310 back in the day.
Now, to jump start your memory a little bit, these guys from Oukitel are a Chinese based company and last year they revealed an amazing piece of gear, the Oukitel  K10000 (notice the S particle missing, alright?). This baby had the same huge 10,000 mAh battery inside its guts just like the S, but it also came with some major drawbacks. For example, to describe the former Oukitel  K10000, the world brick pops into my mind instantly, as the respective device was 2 centimeters thick. Also, it was heavy as a brick, due to its metal chassis and the huge battery under the hood. On top of all these inconveniences, Oukitel decided to run the show using a low end MediaTek SoC, just 2 GB of RAM and 16 GB of internal memory. Long story short, the idea was good, but poorly implemented.
Enter Oukitel  K10000S, the successor, giving the 10,000 mAh crowd another chance to be happy. Hopefully, Oukitel learned what it had to be learn from the previous experience, and due to the learning curve and technological improvements, they made a thinner/slimmer smartphone, covered in a leather like material on the rear panel for that "premium feel". The battery is the same, 10,000 mAh and for the rest of the specs we don't know much at this time. However, the official release date is Tuesday, October 18th, when the Oukitel  K10000S will become available of pre-order, so stay tuned.