Blu Energy X Plus 2, The King of Cheap Droids with Huge Batteries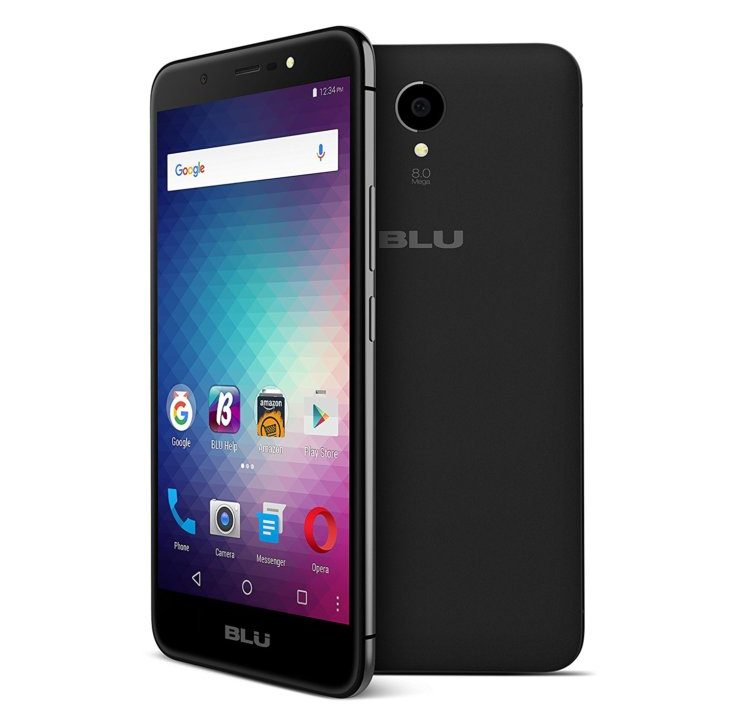 Blu Products is a relatively new company and they've just announced their latest baby, the Blu Energy X Plus 2. If you're wondering what's so special about this droid, well, the first thing that comes to one's mind is that it's dirt cheap and has a king-size battery. You know, there are some folks out there who really like their smartphones to last more than a day on a single charge and also to throw the damn' gizmo at a barking dog without caring too much about putting a second mortgage on the house if it gets broken (not the dog, the smartphone).
The idea is that the Blu Energy X Plus 2 has a price tag of +- $100 (it's announced at $106 and going down from there), a 5.5 inches wide display of HD 720p resolution and a 4900 mAh power plant. Just like its brethren released back in 2015 (the Energy X Plus), the Blu Energy X Plus 2 is a dirt cheap droid with a more than generous battery aimed at budget conscious customers. According to Blu, their new smartphone will last for up to 3 days with standard usage, but I tend to think they're modest in this regard. The battery comes with a quick charging feature , being the main selling point of the device.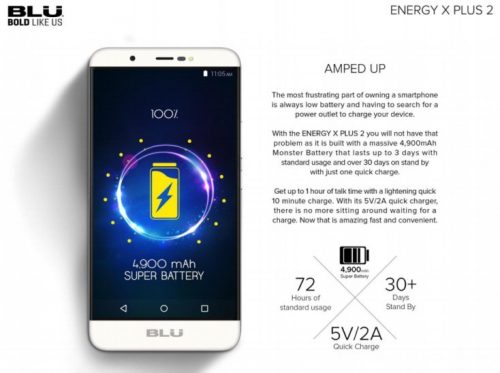 As per the rest of the specs, along with a generous 5.5 inches wide 720p screen, the Blu Energy X Plus 2 runs on a MediaTek MTK6580 system on chip, a quad core variety with the CPUs clocked at 1.3 GHz, it has 1 GB of RAM and 8 GB of native storage. I know, that's not enough, but there's also a micro SD expansion slot, an 8 MP camera plus a 5 MP secondary, each with its own LED flash, dual SIM support, HSPA+ and that about sums it up folks.
I almost forgot: the Blu Energy X Plus 2 runs on Android 6.0 Marshmallow and works on GSM carriers (the likes of AT&T or T-Mobile); also it comes unlocked and it's available in gold, black and rose gold.