LG V34 is a waterproof variant of the V20 for Japan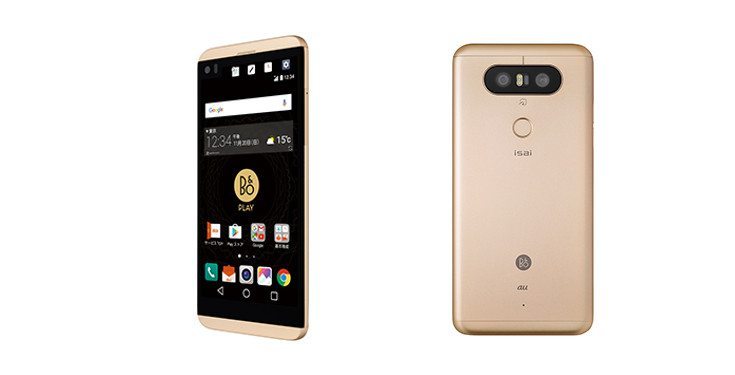 We love a good variant, especially when it offers up something a little bit different. While we did not expect to see one for the LG V20, that's exactly what some folks will get when the LG V34 lands in Japan.
Phablets aren't going away anytime soon, and we expect plenty of consumers to give the giant 5.7-inch V20 a shot this year. It's a solid replacement for the Note sans the S Pen, and has almost everything you could ask for from a handset. That said, it's probably a little too hefty for some. If your one of those folks, you will surely appreciate the LG V34.
LG shrunk the V20 down to a more manageable 5.2-inches for the LG V34. Dubbed the LG 34 isai Beat in Japan, it's basically the same handset as the V20 so you'll get 4GB of RAM, the Snapdragon 820, and a Dual Sensor setup on the back. It's also waterproof, something you don't have on the LG V20. Throw in the secondary display and Nougat 7.0 and you've just met the V34. We'd be remiss if we didn't mention it still has the same large 3,000mAh battery… envious?
It is not uncommon to see regional variants for flagships although we don't see nearly as many these days. Consumers get cranky when one locale is favored over another, and we have a feeling plenty of folks are going to wonder why the waterproofing was left off their large flagship model. At this time, the LG V34 isai Beat is only available in Japan where it will debut in November in Gold or Titanium.
via – Phonearena       source