The Base Google Pixel XL 32GB Costs Approximately $285 to Make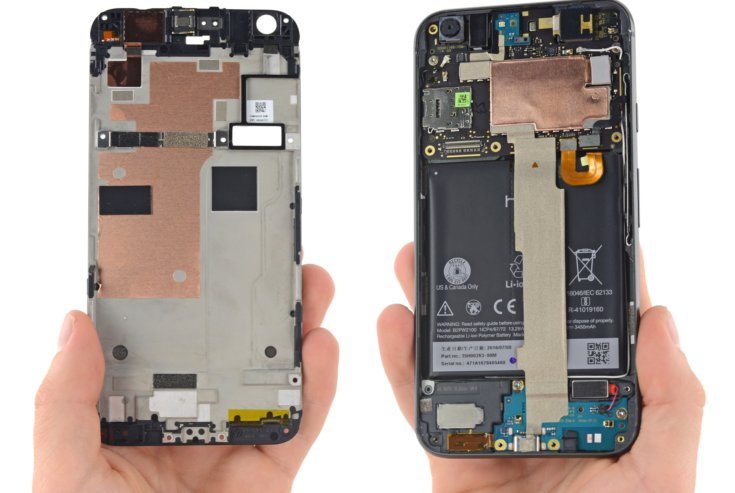 Google's new line of droids are all the rage nowadays, but do you know that the base Google Pixel XL, the 32 GB version that is, costs only $285 to make from scratch? And that's the situation with the iPhone 7 and the Galaxy S7 also (give or take)? These prices are determined by bill of material (BoM) experts and they include both assembly costs and the components costs. Today's news is that IHS Markit experts performed a preliminary tear-down of a Google Pixel XL and they discovered to no-one's surprise actually, that the manufacturing costs of Google's droid are pretty much in line to those of the Samsung Galaxy S7 Edge and the iPhone 7.
While the total bill of material costs are under $300, the full price/un-subsidized for a Google Pixel XL is $769 and the same story goes for Samsung's and Apple's flagships. The report about the Google Pixel XL 32GB is fresh, as it was released today, but you should be aware of the fact that the difference between the retail price and the BoM cost doesn't translate into pure profit for Google, Apple or Samsung.
The idea is that BoM prices don't include the money spent by the company's Research and Development team, the marketing costs, the software , taxes and the whole nine yards. These are another story altogether. For a laser-accurate comparison, the Galaxy S7's BoM cost is $255 while the iPhone 7's is $224,80. Thing is, the Google Pixel XL is bigger than these two, which translates into a bigger display, a bigger battery and as a logical consequence, a bigger BoM cost.
The most expensive part in the Google Pixel XL is obviously the display, which is a Samsung made AMOLED variety protected by Gorilla Glass 4 and it comes with a $58 price tag. The Qualcomm Snapdragon system on chip is second-priciest at $50. The battery made by LG Chem is surprisingly cheap, at $4 per 3450 mAh, the cameras cost under $18 (both) while the Samsung made UFS 2.0 NAND memory chips together with the RAM are priced at $26.