Grab the Moto Z Play from Verizon for $10/month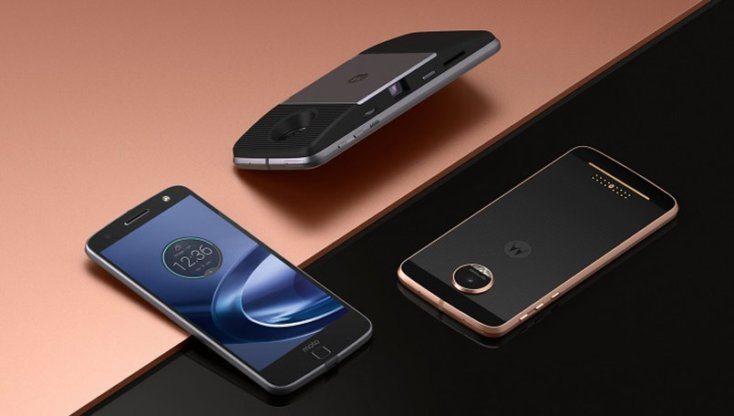 Verizon just revealed its latest deal with regard to the Moto Z Play. Basically, for a mere $10 a month you can take this playful droid home with you, no questions asked. As far as great deals for budget-conscious droid lovers go, today's is as good as it gets, don't you think? It's also worth mentioning that the Moto Z Play was already playing in the best bang for the buck category, yet with today's deal is an offer you can't refuse.
So, customers looking for dirt cheap smartphones yet potent enough to run all the apps and games imaginable just had their prayers answered. The Moto Z Play, despite its relatively low price is a powerful Android running device. Unlike other big-boys though, this baby will never require you to put a second mortgage on your home and that's great news considering the  economy (or the lack thereof).
If you do the math, you'll have to pay $10/month for 2 years, which translates into a Motorola Z Play costing you just $240 in total. Keep in mind that today's offer is limited to Verizon's monthly payment plan. There's a caveat though, i.e. Verizon's $10/month offer is valid only if you're opening a new line with the company. Hence, opening a new line means a new Moto Z Play in your pocket; however, even if you're already a Verizon customer and you don't want to play the game, there's no soup for you.
Just as a quick reminder, the Moto Z Play comes with a 5.5 inches wide AMOLED screen of full HD 1080p resolution. Under the hood you'll find a powerful Qualcomm Snapdragon 652 system on chip, together with 3 gigabytes of RAM and 32 gigabytes of native storage capacity. The battery is also pretty impressive, as it stands at 3510 mAh. The smartphone is compatible with Moto Mods and it runs on a very clean version of Android, sans bloatware which means that the Moto Z Play is lightning fast. For the money asked, it doesn't get any better than this, believe me folks.