The next BlackBerry Mercury to Boast a Physical Keyboard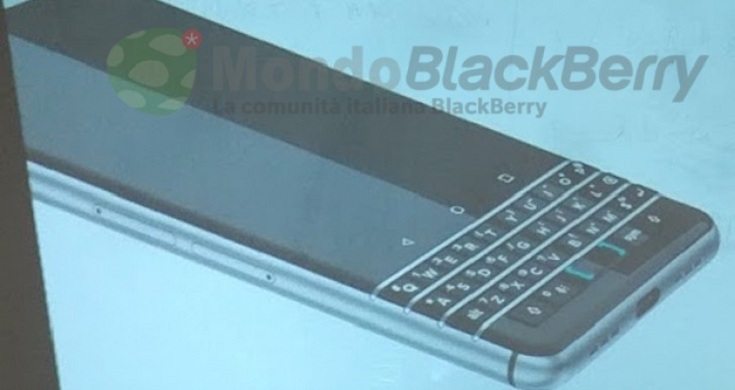 The rumors about BlackBerry's demise seem to have been greatly exaggerated, as today we just got word about the new BlackBerry Mercury, which appears to be alive and kicking. John Chen, BlackBerry's CEO just revealed today in a TV interview that his company is currently working on a brand new smartphone with a physical keyboard, a feature which used to be BB's signature until a couple of years ago. If you remember the classic BlackBerry smartphones, their staple sort to speak was (among other things) their high-quality/high productivity physical QWERTY keyboard, a thing that has been missing in their latest DTEK 60 and DTEK 50 and if you're wondering why, your guess is as good as mine.
But the happy days will be back again, as BlackBerry seems to distance itself from their current full touchscreen designs and that's an excellent move in this writer's opinion. What's not so great is that Mr. John Chen kept the details about the upcoming BlackBerry Mercury under wraps, as he didn't offer the smallest detail about the company's future smartphone. It would have been nice to know at least the form-factor of the device, whether it's going to be a candy-bar or a slider, just like the recent Priv. However, there have been numerous rumors in the past about an upcoming old-school BlackBerry smarpthone featuring the company's classic design, without the sliding-keyboard mechanism.
According to the rumor mill, the next BB runs under the internal moniker Mercury and it will look  just like in the picture below. As per its tech specs, the display is allegedly a 4.5 inches wide variety of full HD 1080p resolution and a 3:2 aspect ratio. The Mercury is supposedly running on a Qualcomm Snapdragon SoC architecture with the CPUs clocked at 2 GHz and it will have 3 GB of RAM on board, 32 GB of native storage capacity, an 18 MP main snapper/an 8 MP secondary camera and a beefy 3400 mAh battery, running on Android Nougat out of the box. As per the company's new business model, the Mercury will be built by a third party (TCL most probably), i.e. it's not going to be "true" BB product.