Moto Turbo 3 Renders Surface on Weibo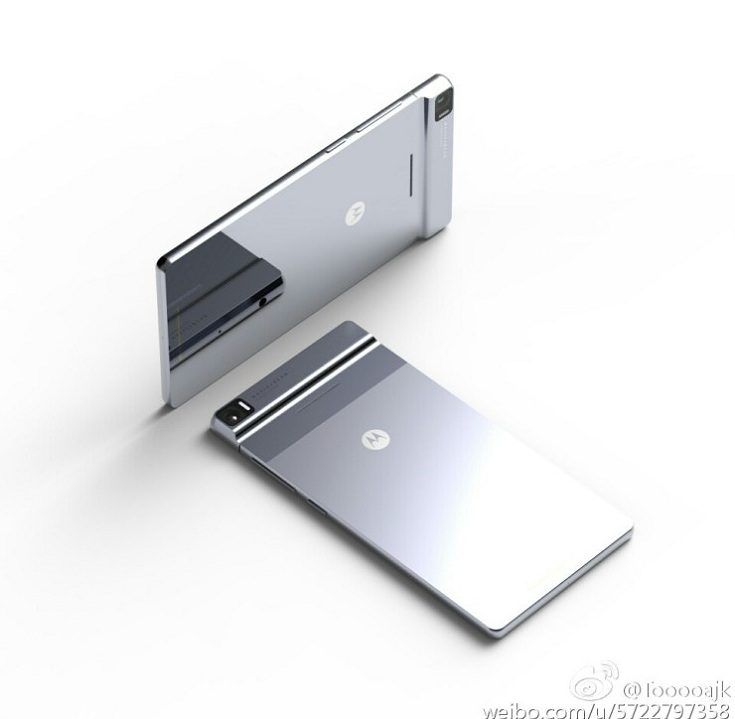 If you were a big fan of Motorola's Moto Turbo 2, today we might have some great news for you, as a bunch of renders just surfaced on Weibo, the Chinese micro-blogging website, allegedly depicting the upcoming Moto Turbo 3. To begin with, let me warn you that today's leaked intel must be taken with a big grain of Himalayan salt, so don't get your hopes too high just yet.
The current Moto Turbo 2 was launched quite a while ago, more than one year, in October of 2015, so the Moto Turbo 3 is long overdue to say the least. The Turbo 2 was a Verizon exclusive in the US and it featured an uber-cool shattershield screen, a 5.4 inches wide variety of QHD/1440×2560 pixels resolution . The droid was powered by a top-notch (at that time) Qualcomm Snapdragon 810 system on chip architecture, along with 3 GB of RAM on board and a beefy 3760 mAh Li-Ion power plant.
The alleged Moto Turbo 3 leaked renders show the smartphone in all its splendor, reveling the high end built and the impressive design of the device. The chassis appears to be made from metal, boasting the Motorola logo in the center of the rear panel together with a single camera. The snapper shows the 16 megapixels Hasselblad sensor, which is the exact-same manufacturer behind the Motorola Moto Z's camera-mod.
The design of the Moto Turbo 3 looks fresh and totally revamped compared to the Turbo 2, but unfortunately the front panel remains a total mystery, as the leakster chose not to spill his/her guts all-in from the first time. This is a good sign in this writer's opinion, meaning that more leaks are coming, this time including the display and maybe, who knows, if the Gods are on our side, some of the tech-specs of the Moto Turbo 3. Stay tuned, we'll keep you posted.