ZUK Edge leaks again through retail packaging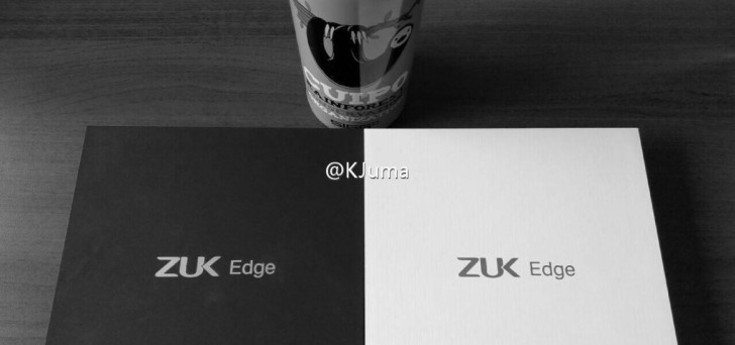 A name can say a lot about a smartphone but doesn't always tell the truth. The jury is still out on whether the ZUK Edge moniker will live up to the hype although we do have further proof of its existence today.
Just last week a mysteriously named smartphone reared its head through TENAA. It was the ZUK Edge, a device that wasn't really on anybody's radar. That changed rather quickly due to the moniker as people tend to sit up and take notice when curved displays are mentioned. Sometimes those names don't stick, but it appears it will this time around.
A retailer box for the ZUK Edge has leaked online. The photo shows the ZUK Edge logo on what looks to be two boxes; one black and one white. The TENAA listing didn't reveal such info, so we could see it in two hues or it may have something to do with the camera. The photo is black and white and could be that way for a reason… only time will tell.
Nothing new has come to light with the ZUK Edge specifications so we are still expecting a phone in the mid-range to flagship class. It should be able to handle anything you throw its way, but it remains to be seen just how deep those curves will be.
via – GSMarena     source: TheAndroidSoul