Hill Climb Racing 2 Lands Next Monday on Android and in December on iOS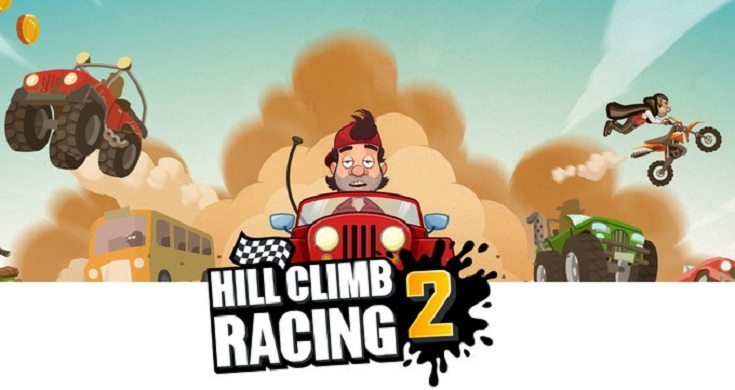 As you've already figured it out for yourself from the title, Hill Climb Racing 2 is almost here if you're running on Android. If you're an iOS aficionado, well, you'll just have to wait a little more. The original Hill Climb Racing  was among the most addictive mobile games in the world when it first arrived (Android only) 3  years ago.
The game boasts over one hundred million downloads, hence Hill Climb Racing 2 has some pretty big shoes to fill. Obviously, Hill Climb Racing 2 is supposed to follow the huge success of the previous generation as today the good people from Fingersoft, the game developers, just announced officially the sequel's imminent arrival. Android players will be able to download the game via Google's Play Store starting from November 28 whilst iOS players will have to wait for a few weeks. Or, to buy a (cheap) droid and enjoy the Hill Climb Racing 2 extravaganza until the iOS version arrives.
According to the game's developers, the sequel will have new features and some improvements over the previous gen, but these things are like obvious, there's nothing to write home about. One of the most important new features is the multiplayer game (asynchronous), so you'll be able to climb hills together with your friends from now on.
There are over 30 stages for racing against other players and if  you're insanely good, you'll be able to make it on a leaderboard, thus achieving legendary status between your geek friends. Another great feature for bored people is the fact that  Hill Climb Racing 2 now offers a never-ending  single player campaign, with tons of customization options, including paint jobs for your cars and outfits for your in-game character.
You'll also have the possibility to upgrade your gear (car) via in-game purchased coins. Just like with the original version, playing Hill Climb Racing 2 will be free of charge, but it will offer in-game purchases as I already told you. Here's the official trailer:
Source:TouchArcade