Xiaomi Mi 5c Price Announced at $144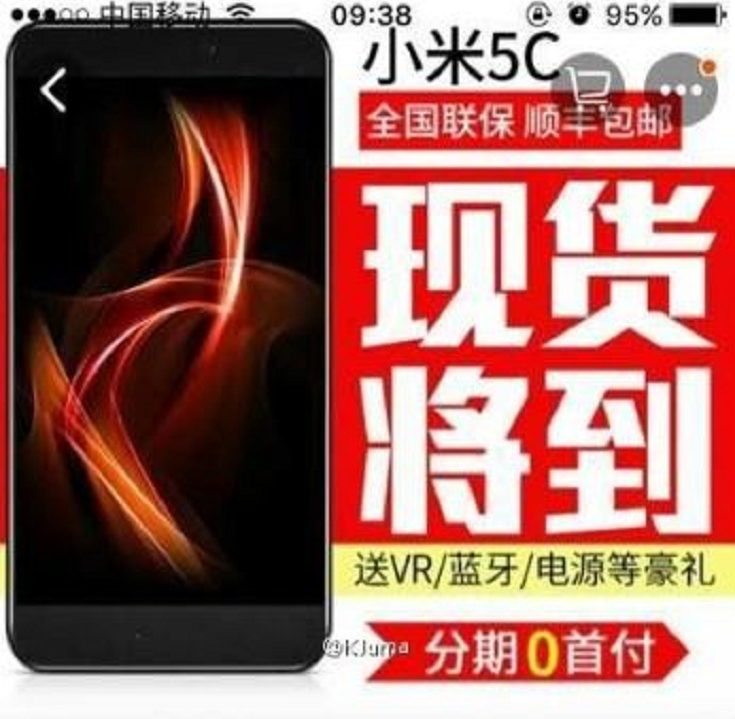 The upcoming Xiaomi Mi 5c is a mid-ranged droid that's set to arrive soon with a price tag of just $144. The device is code named Meri inside the company and it was already leaked one month ago, in October. Today's announcement about the pricing comes from mainland China and it  reconfirms Xiaomi-made devices's already legendary affordability. The Xiaomi Mi 5c packs a lot of heat under the hood considering the price tag and that will definitely make its fan-base happy once again.
Today's information with regard to pricing comes from a leaked pre-sale poster which depicts the Xiaomi Mi 5c's CNY 999 price tag, which translates roughly into $144 or 136 euros considering the current exchange rates. That's exactly half the price of the Mi 5s but considering the hardware platform and specs, it makes perfect sense. The leaked poster arrived to us courtesy of the legendary KJuma leakster which has an impressive track record.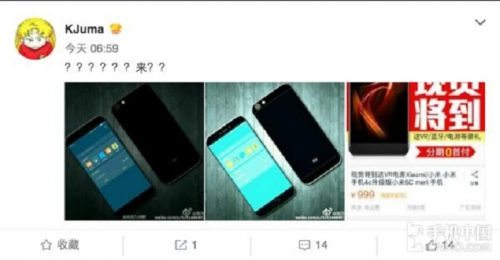 The Xiaomi Mi 5c can be described best as last year's iPhone 5c vs the 5s, i.e. the cheapest/lowest end smartphone in the company's portfolio. According to what we know so far, this little droid will run on an octa-core system on chip, most probably Mediatek's Helio P20 chip-set, together with 3 gigabytes of RAM on-board and 64 gigabytes of native storage capacity in its "highest end" configuration.
However, we should expect an even cheaper version with less of both (RAM/storage). As per the OS, the Xiaomi Mi 5c will run on Android 6.0 Marshmallow out of the box with the company's proprietary MIUI 8 on top. The device is expected to be announced officially next month during a special event. That basically sums up everything we know so far and it will be interesting to see about the availability of the respective smartphone in US/EU markets, considering the solid specs and the affordable price tag.
Source: XiaomiToday