Microsoft Surface Phone Claimed to Run on QSD 835 SoC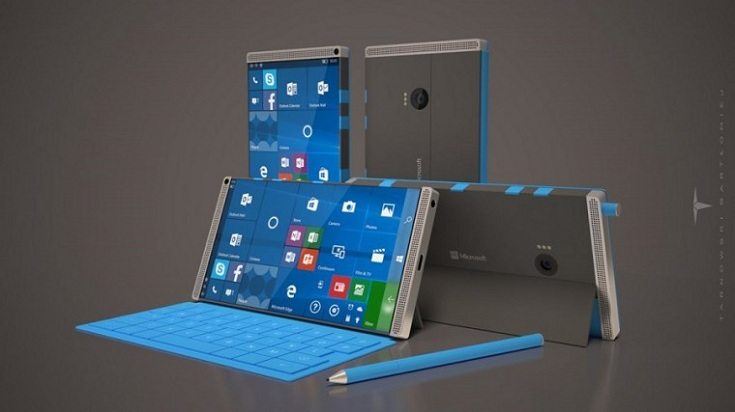 The mysterious Microsoft Surface Phone already achieved legendary status among leaksters and rumor-fiends and today's claim is that the respective device will run on Qualcomm's future Snapdragon 835 system on chip. Truth be told, from what I've researched so far, Microsoft has a pretty interesting plan with regard to our future gadgets, as they're basically trying to take over the world.
After basically destroying Nokia and their line of smartphones, Lumia that is, Microsoft  seems to be trying an interesting approach, i.e. to release an uber-smartphone, maybe once a year, something like the aforementioned Microsoft Surface Phone, a powerful device that is aimed at replacing basically all the gadgets around the house: your smartphone, tablet, PC, laptop, camera etc. The idea is that WP 10 comes with that cool Continuum feature, which allows you to transform your smartphone into a PC/laptop of sorts.
You just have to connect it to a TV  set together with a keyboard/mouse and there you have it. Currently, the hardware inside a smartphone is not strong enough to be able to really replace a laptop or a PC, but technology is advancing very fast and we're almost there. As far as I can determine, the future Microsoft Surface Phone is supposed to use x86 CPUs, meaning laptop grade stuff, more powerful than the likes of a Snapdragon 835.
However, according to today's report, the Redmond based company is working on two prototypes which are to be released next year, both being powered by the Snapdragon 835 Soc, featuring 4GB/6GB respectively. The 6 GB version will supposedly be able to run x86 applications via the Continuum gizmo I already told you about, while the 4 GB version will stick with the usual.
According to rumors, both versions of the Microsoft Surface Phone will have a 5.5" QHD display and may arrive with laptop accessories, the likes of a keyboard cover like the Surface Pro and a stylus pen.
source: Nokia Power User