ZTE Axon 7 Mini arrives at Best Buy for $249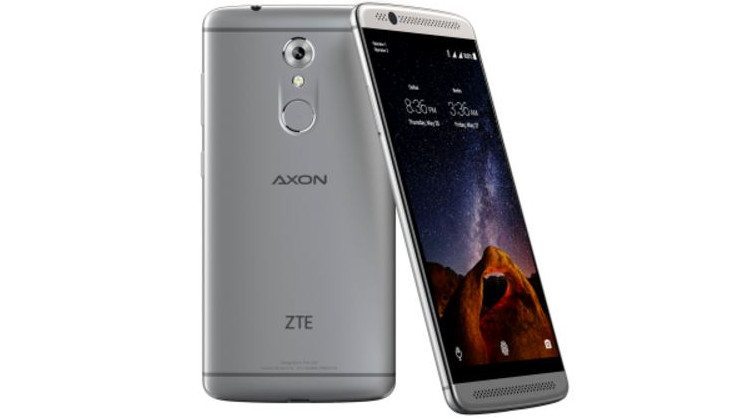 Mini's come in all shapes and sizes, and you never quite know what the mini moniker will entail. For the ZTE Axon 7 Mini, it has to do with size and not necessarily the innards as the little powerhouse still has plenty of pop. It's also going to be $100 cheaper through Best Buy if a few short day.
We first learned of the ZTE Axon 7 Mini back in August and the handset went up for pre-order in the states soon after. As the name implies, it is a variant of the Axon 7 flagship which we covered at length when it was announced. While it can quite stand toe-to-toe with its big brother, it is powerful and comes in a package that is easier on your pockets in more ways than one. Here's what you can expect form the ZTE Axon 7 Mini specifications…
5.2-inch AMOLED panel 1,920 x 1,080
Snapdragon 617 processor
3GB of RAM
32GB of internal storage (expandable up to 256GB)
15MP rear camera w/ Dual LED flash and PDAF
8MP front-facing camera
Fingerprint Scanner, Dolby Atmos enhanced audio
Bluetooth 4.1, A-GPS, FLONASS, NFC, Wi-Fi
USB Type-C port
2,700mAh battery
Android 6.0
From the dual speakers to the metal shell, the ZTE Axon 7 Mini is a nice looking smartphone that has plenty of extra bells & whistles. Originally, it would have set you back $299, but we're pleased to say that isn't the case anymore. The ZTE Axon 7 Mini price through Best Buy will be $249 unlocked beginning December 4th through December 10th.
Update – Correction on the pricing from ZTE. Article previously listed the price at $199 with $100 savings whereas it is now $249 with $50 off.
ZTE Axon 7 Mini (Platinum Gray)