Xiaomi Mi S will be a pint-sized powerhouse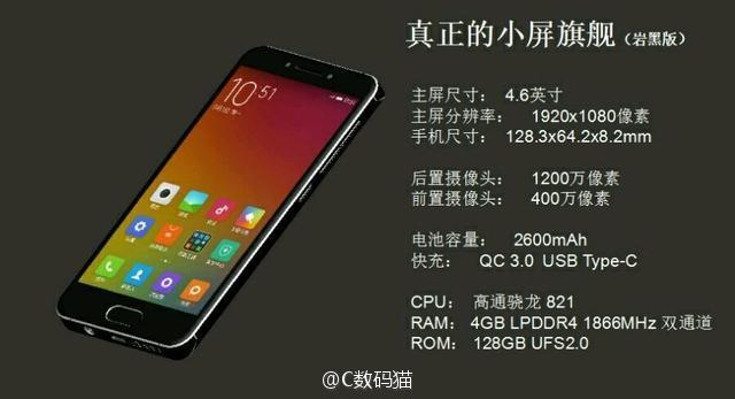 Small smartphones used to be the only way to go. That has changed with the rise of the phablet although devices like the Xiaomi Mi S buck the trend. The device has leaked ahead of a formal announcement and we think you'll be impressed by the specs.
Many smartphone users said they would never own a 5.5-inch smartphone, this writer included. Well, you adjust rather quickly and the masses have adopted the larger form factors of the past few years. Apple and a few others still produce high-end handsets in the 5-inch range, but below that things are spare. Meet the Xiaomi Mi S, your next handset if you've longed for a pint-sized flagship.
A series of renders have appeared on Weibo claiming to show a device dubbed the Xiaomi Mi S. The handset will sport a 4.6-inch display with a resolution of 1,920 x 1080 which is far smaller than we generally see these days. Beneath the glass you will find a Snapdragon 821 humming along with a boost from 4GB of RAM. It's small, but has plenty of horses under the hood.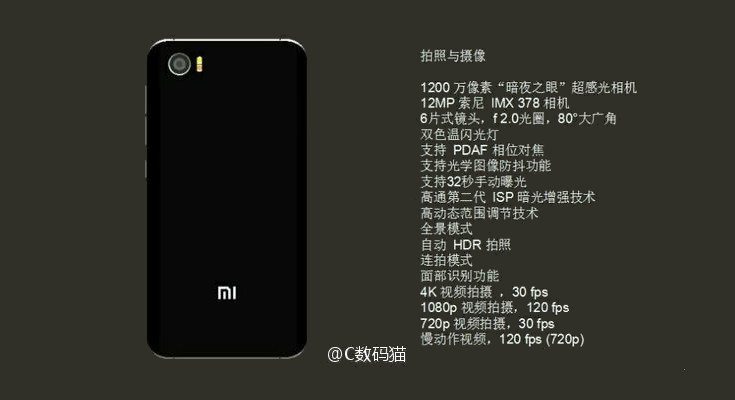 Despite its size, the Xiaomi Mi S is rumored to have a whopping 128GB of UFS 2.0 storage. It also will have a fingerprint scanner to go along with a 3.5mm headphone jack and a USB Type-C port for charging. The battery is listed at 2,600mAh and supports Quick Charge 3.0. Other features include a 12MP Sony IMX379 rear camera with a Dual LED flash, a 4MP front-facing camera, 4G LTE, NFC, and Dual SIM slots.
For now, you will want to take this leak with a dose of salt. The Xiaomi Mi S could indeed exist, but this is the first we've heard about this tiny powerhouse. Needless to say, we will keep our ear to the ground for any incoming news on the Xiaomi Mi S.
via – Gizchina