LG Stylus 3 specifications include 3GB of RAM and Android 7.0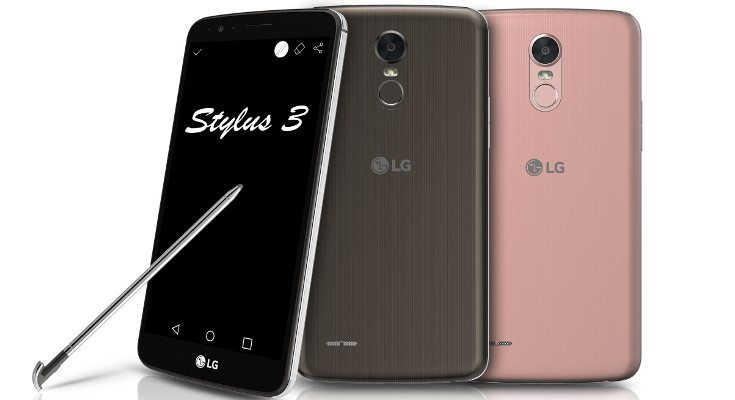 Earlier today we told you about the new K series from LG. Now it's time to look at the other new handset that made its debut in the LG Stylus 3. It still isn't the Note many had hoped for, but things are going to be improved in 2017.
As the name implies, the LG Stylus 3 is the follow-up to the Stylus 2 or the Stylo if you prefer. That handset made its debut back in February as a Note alternative with dumbed down specs. Let's just call it what it was. As for the LG Stylus 3 specifications, things are going to improve in 2017 although it has a long way to go before it can touch the upcoming Samsung Galaxy Note 8.
The LG Stylus 3 will sport a similar panel to the one in the previous model with a 5.7-inch IPS display carrying a resolution of 1,280 x 720. The horsepower will come from a MediaTek MT5750, which is a 64-bit octa-core processor clocked at 1.5GHz. While there was a model with 2GB of RAM last year, the new version will come with 3GB across the board, so we're getting a nice increase where it counts in 2017.
The storage has not improved on the LG Stylus 3, so you will still get 16GB although it is expandable through a microSD card slot. The cameras appear to stay the same as well with a 13MP rear snapper and LED flash to go along with an 8MP front-facing camera. All the usual boxes are checked in the connectivity department along with NFC, Bluetooth 4.2 and a fingerprint scanner. The LG Stylus 3 will sip its power from a 3,200mAh battery and runs Android 7.0 out of the box.
Compared to most of the K series, the LG Stylus 3 is a solid upgrade over the previous model. We would have like to see an FHD panel and more storage, but everything else is sound and you can go up to 2TB if needed. As with the rest of their 2017 lineup, the LG Stylus 3 price is unknown but that will change soon. While it's not a true Note competitor, it could certainly be an option if LG keeps the price right.
What do you think about the LG Stylus 3 specifications?