Trump iPhone arrives with staggering $150,000 price tag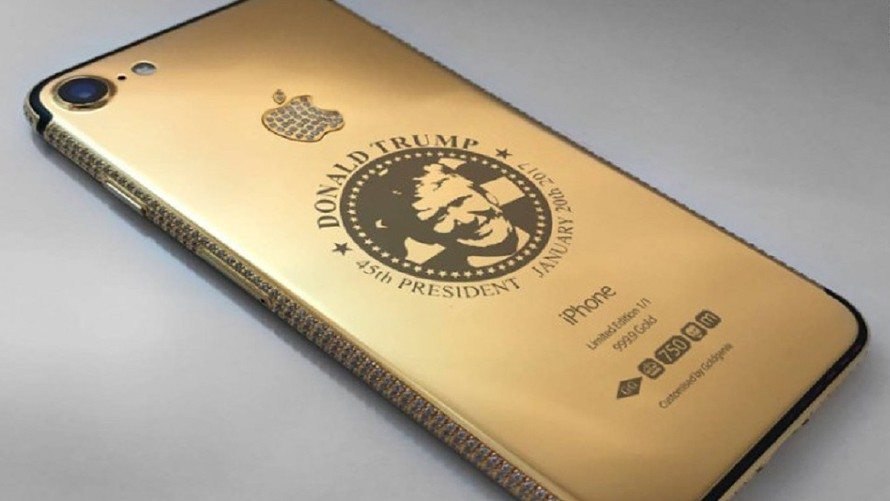 If you follow our site, you have no doubt come across a few articles involved extremely expensive smartphones. The Trump iPhone can now be added to that list, and we've got Goldgenie to thank for this bizarre creation.
Goldgenie is a company that lives up to their name. They can magically turn almost any handset into a golden wonder… if you're willing to pay the price. It won't cost you a wish, but you may need to take out a loan. That's the case with the Gold Trump iPhone, which has been announced just in time for the holiday season and before POTUS officially steps into office.
As you can see from the photos, the Donald Trump iPhone is no ordinary luxury device. His mug is emblazoned across the back so it can be seared into your memory on a daily basis. It also appears to have diamonds around the edges and in the Apple logo for an added touch of extravagance. As interestingly hideous as the handset is, the story behind it is more intruiging.
Apparently, the Trump iPhone was a custom job requested by an extremely wealthy individual. A customer walked into their shop and requested a smartphone with the future President's face. While unnamed, it's believed her family plans to give the device as a gift to Trump when he is inaugurated. If you think it's a one-off, think again as there have been nine more orders for more handsets bearing his face.
We're not sure if people are looking to get on Trumps good side or if the love affair is real, but paying $150,000 for that phone is… well, it's something isn't it. The handset is lavish and luxurious, but far from what we would consider sexy or sleek in the smartphone world. This one isn't listed on Goldgenie's site, but we're sure they would be willing to hook you up if you've got the extra cash.
via – Marketwatch