Samsung H7 Wireless Speaker will debut at CES 2017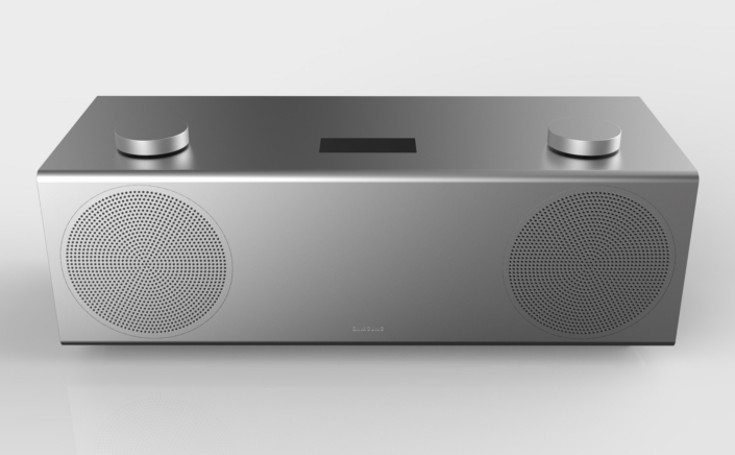 Samsung is mainly known for their smartphone lineup and slick SUHD TV sets. They make plenty of other products however, including speakers. The Samsung H7 wireless speaker looks to be one of the company's cooler upcoming products and it is set to make its official debut at CES 2017 next week.
Are you in need of a classy sound system for your abode or office? If so, the Samsung H7 wireless speaker looks like a solid option. It has a clean design with a metal housing and sports a wheeled control setup. The wheels will allow you to adjust the volume or skip through tracks from streaming services. There appears to be a tiny sensor or display on the top as well, but that's about it. Industrial is a word that comes to mind with the Samsung H7 design.
As for the audio, the Samsung H7 wireless speaker uses something called UHQ audio. In a nutshell, it can deliver some very low bass down to 35Hz while still being able to handle the highs with a wide-band tweeter. The box will upscale audio to 32-bit so it can be closer to the source and has Distortion Cancelling tech as well. It's a smart speaker, but not nearly as brainy as the Echo or Google Home as its sans the AI. That said, it's not built to be a connected home device, it's made for audiophiles.
The Samsung H7 wireless speaker is one of many new consumer products we expect to see from Sammy at CES 2017. A new Samsung M9500 UHD Blu-Ray player should get a lot of heat given the recent rise of HDR as well but we don't have a price or firm release date on either of those products as of yet.