The Lief Smart Patch is built to battle stress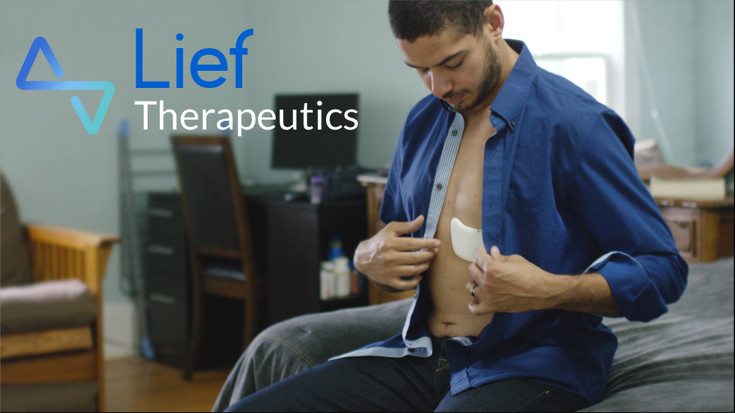 Stress. It's something everyone deals with at some point, and there are many ways to fight it. Some obviously are more healthy than others. The Lief Smart Patch is one such solution and it's currently wrapping up its funding run on Kickstarter.
Whether it's an upcoming exam, the birth or a child or a boatload of bills… stress is a bitch. It's also a killer that takes plenty of lives each year, and we're not just talking about heart attack and strokes. While there are ways to cope with it once it bowls you over, heading it off before the pass is always the best idea. The Lief Smart Patch can assist consumers in that area by telling you when those bad vibes are on the rise.
Smart gadgets come in many forms, but the Lief is the first "smart" patch we've come across. It can monitor your stress levels by tracking your heart rate, breathing and movement throughout the day, so you can adjust when a stressful situation strikes. When that happens the Lief Smart Patch uses vibrations to help alter your HRV or Heart Rate Variability which should help get your breathing and heart rate back on track. It's said to give users a 140%  improvement in the minutes which should help to calm most folks down.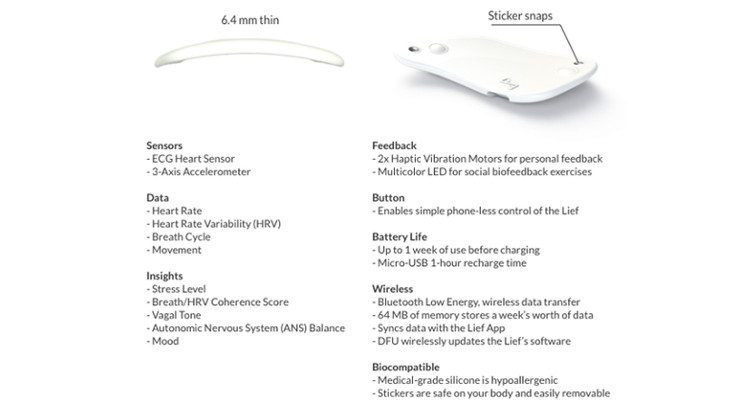 As it's a patch, the Lief is small and built to fit naturally against your chest. It's thin at 6mm and uses stickers to attach with medical-grade silicone that should be safe for most as it's hypoallergenic. It also works in conjunction with an app like many smart health tools. The Lief support app keeps track of your data throughout the day and offers up things like Thought Records, audio exercises and a self-regulation tool kit.
The Lief Smart Patch has already hit its funding goal which means Lief Therapeutics should have this one ready to roll by June of 2017. A donation of $199 will land you a smart patch kit and 8 weeks of stickers which is $100 off the retail price. There is a Pro model with additional features as well if you want to shell out $269 or more. The campaign comes to a close on January 11th if you're interested in the Lief's stress relieving patch.