Space Black iPhone 8 concept includes Iris Scanner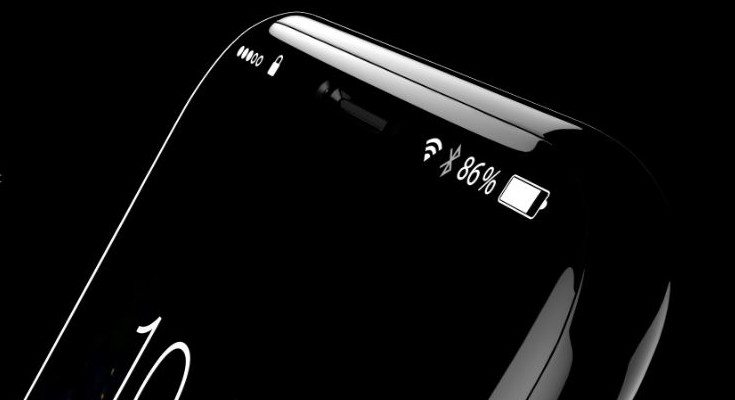 Only Apple could stir up buzz over a color. While a Space Black iPhone didn't arrive last year, 2017 may tell a different tale. New iPhone 8 renders show a concept device that would fly off shelves in seconds, and that's just the base model as this concept also features the iPhone 8 Plus and iPhone 8 Pro.
We say it every year, but this year it's actually going to happen. Apple should drastically change up the iPhone 8 if all the rumors are true, and we've seen a large influx of iPhone 8 Plus and Pro concepts arise in response. Today's iPhone 8 concept is one of our favorites due to the design and the fact that they seemed to have covered absolutely everything. From the build quality to the features, there's a lot to like about the Space Black iPhone 8 render.
First and foremost is the design. The iPhone 8 concept shows a luxurious looking handset with edge-to-edge glass and an AMOLED panel with a built-in status bar at the top. There's an Iris Scanner up top and Touch ID under the glass towards the bottom. What's interesting is the bottom bezel appears to be transparent in some shots and there's support shown for an Apple Pencil as well. You can see a row of icons along the bottom and top for easy access. The pencil support would be on the iPhone 8 Pro, which will sport a 5.8-inch panel.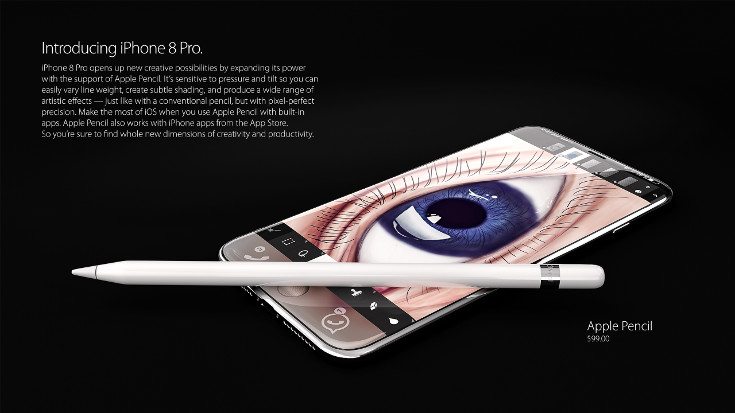 Back to the design, the iPhone 8 concept has a glass back, something we could see from more manufacturers in 2017. The frame will be made of stainless and the phone itself would come in six different finishes including the fabled Space Black iPhone 8. The other hues aren't bad, but can't hold a candle to that bad boy. Additional features include a USB-C port and Wireless Charging. One of those is far more likely to happen than the other.
The rear camera has also received a big redesign. The bump is gone and there is a Dual Camera setup up top like you'll find on plenty of Android smartphones. As for the sensors themselves, they are listed at 16MP each, which would be amazing to see in action. 4K video recording is a given and both rear snappers are said to sport OIS as well. No word on the front-facing camera, but we assume it would be larger than what we would normally see from Apple.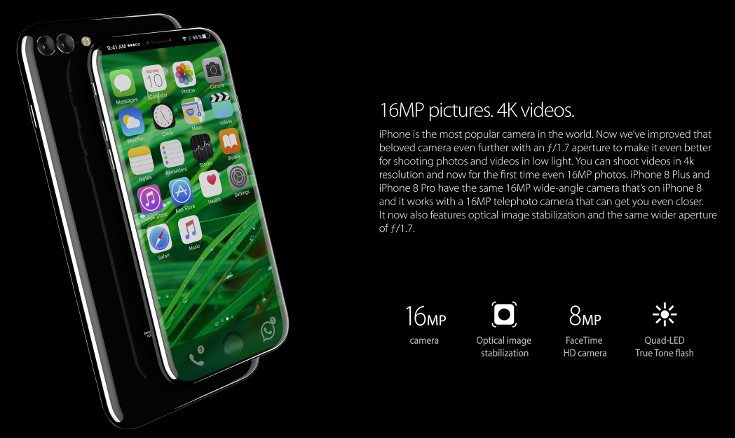 We'd fall over backward if the incoming iPhone 8 looks like the one shown in the concept renders. That said, a Space Black iPhone 8 is certainly in the realm of possibility and would be a good move by Apple later this year. The wireless charging and possible Apple Pencil support on a Pro model could be in the cards as well, but we will have to wait a while to find out what they have in store for us this year.
Thanks for the tip!