LeEco X10 gets benchmarked with Twin Dual Camera systems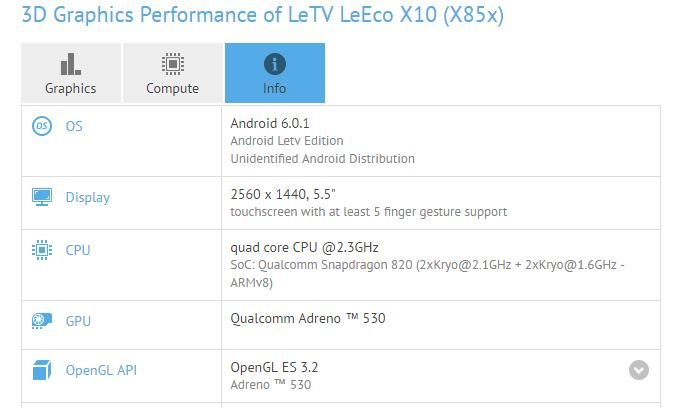 We are rapidly approaching the point of overkill in the camera department folks. The LeEco X10 has just appeared from the wild world of benchmark listings and looks to be the first handset with a quad camera setup.
It wasn't too long ago that we saw our first Dual Camera smartphone with twin sensors on the back. Now the trend has turned to massive front-facing cameras or smartphones with Dual Cameras on the front. Well, LeEco thinks that's just too damned easy so they are kicking things up a few notches with the LeEco X10 smartphone and its four cameras.
The highlight of the LeEco X10 is its camera system. On the back, there are twin 12MP sensors that can handle 4K video while the front facing cameras are listed at a whopping 15MP each. Oddly enough, one is listed as doing 2K video while the other can do FHD video. No word on a front-facing flash, but that would not surprise us in the least.
In terms of size, the LeEco X10 will be in the phablet range with a QHD 5.5-inch panel. The processor is listed as the Snapdragon 820 which is a bit bizarre while the RAM clocks in at 4GB or 6GB. That means it's variant time, and we've got storage capacities of 32GB and 64GB. Again, this is a little odd as well considering they show 20GB and 49GB which means the OS takes up a boatload of space. That or there are some serious typos in this listing.
It's not out of the realm of possibility that this one is off in a few areas, it would not be the first time. That said, we could also see LeEco going this route to really "wow" folks at MWC as there would be nothing else like it in the photograph department. Needless to say, we will keep you informed of any news on the interesting LeEco X10.
via – Gizmochina