Samsung issues invite to Galaxy Tab S3 event with Galaxy S8 twist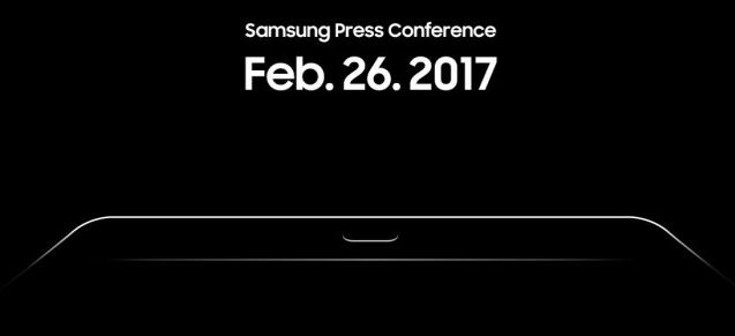 It's been discussed at length at how Samsung will skip out on MWC 2017 this year with their new flagship. Well, the Galaxy Tab S3 could make the trip as press invitations have gone out to an event set for February 26th in Barcelona. We're also going to get a glimpse of the company's 2017 flagship.
We recently got a glimpse under the hood of a device believed to be the Samsung Galaxy Tab 3. It got our attention after looking at the benchmarks due to solid innards. While Sammy hasn't officially announced what they will show off on February 26th, it's believed it will be the Galaxy Tab 3 due to the design on the invite As for those specs, here' what GFXBench says we'll receive…
Samsung Galaxy Tab S3  SM-T820/SM-T825
9.6-inch Super AMOLED display 2,048 x 1,536
Snapdragon 820 processor
4GB of RAM
32GB of storage
13MP rear camera w/ LED flash
5MP front-facing camera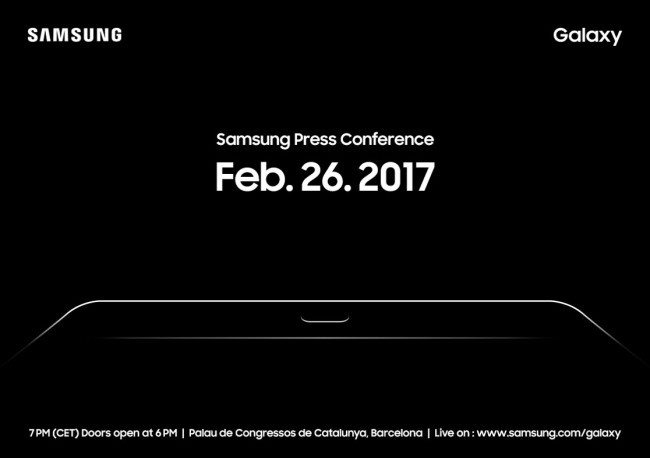 As nice as it will be to get a new slate, another tidbit is just as enticing. Apparently, the company will also show off the Samsung Galaxy S8 to a degree. They will show a 1 minute clip of the S8 sometime during the event in place of actually announcing the handset. Aside from any new leaks (which we will see) it will more than likely be the first "official" look at their new flagship. It's also a smart move considering the LG G6 will be there and we expect to see dozens of more competitors looking to take advantage of Sammy's late launch this year.
Source: Korea Herald