Super Supporter football app review, something new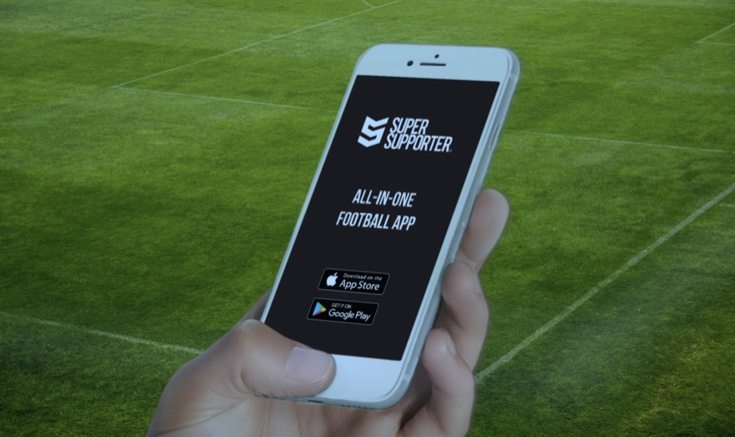 Mobile apps are one of the best ways of optimising enjoyment of sports and hobbies and a brand new football app has come to our attention. We have a Super Supporter football app review coming right up and the app is for both Android and iOS devices. It offers something a little different from many of the apps out there. Best of all it's free with no ads or in-app purchases.
The Super Supporter team, a UK-based set-up founded by three football fans supporting lower league teams, has developed this new football app. Many of the big-name apps out there don't pay attention to the lower football leagues but this app is set to change that. The Super Supporter app is dubbed as the all-in-one football app for every English football fan and covers all 92 teams in the 4 English football leagues and competitions. Therefore whether you're a fan of a Premier League club such as Manchester United, Chelsea, or Arsenal, or whether you support a lower league team, this could be the app for you.
The Super Supporter football app employs multiple sources of data such as Opta, the largest sports data provider in the world. On opening the app you'll be prompted to follow four teams in four leagues to become a Super Supporter. The idea behind this is to make things interesting and support lower leagues as well as the Premiership. Simply choose a team from the Premier League, Championship League, League One, and League Two. Enter a club from each of the leagues and progress to date of birth (users must be over 13) and sign-up details. A clever touch is that the colour scheme changes to that of your favourite team. Following this the app has plenty of features to get your teeth stuck in to.
On the Home page you'll find a filtered feed showing the latest news and updates from your chosen teams. Here you'll also find details of the next features for those teams as well as team results. At first we were not too sure about the filtered news feed for all four chosen teams as there will be some supporters who want to focus on their main preference. However, this can be simply resolved by progressing to the Teams section where you can then choose the tabs for individual clubs. Here you'll find news articles, team info, league tables and more.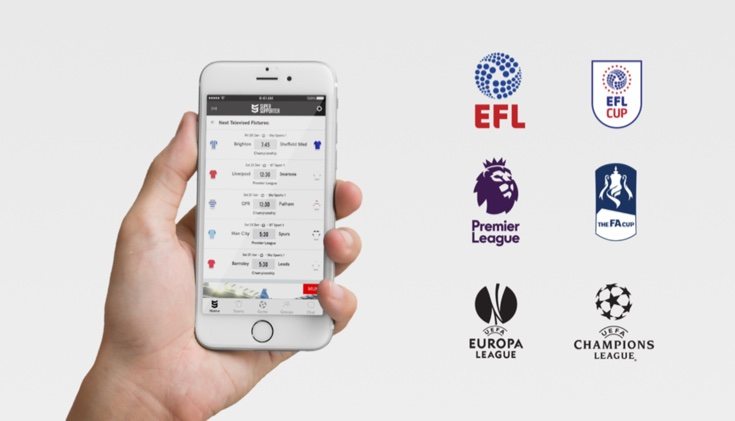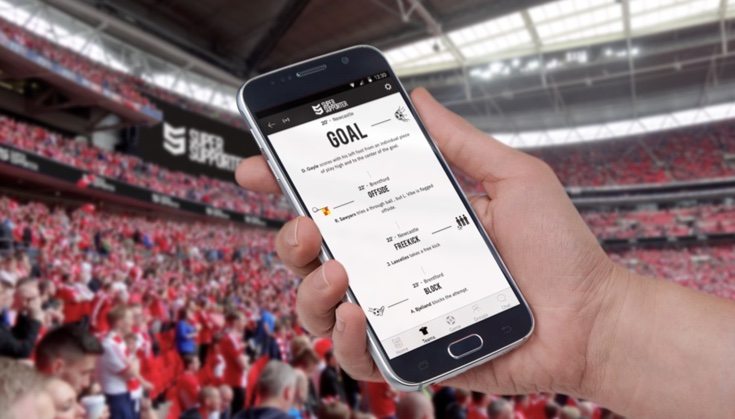 The app also features live scores for all games as well as in-play text commentary and YouTube highlights. The vidiprinter feature gives info about goals, red cards, half-time and full-time results, team lineups with notifications when announced, match and team stats, match-day previews and more. You'll also find a Game section that provides a predictor game using real odds where free chips can be used to earn points. There's the option of public leagues or alternatively supporters can create private groups. This enables users to compete against friends and fellow fans and also features live chat.
The brief YouTube video below will give you a taste of what this app offers. You can download the new Super Supporter football app on Google Play or the App Store now at the links we've provided. The Super Supporter – Football Game, News and Scores app for iOS devices is compatible with iPhone and iPad running iOS 8.0 or later. Meanwhile the Super Supporter: Live Football app for Android is compatible with smartphones or tablets 4.0.3 or later.
Remember the Super Supporter football app is free so why not give it a whirl. It's good to see a new and powerful football app daring to try something a bit different and we really enjoyed it. We'd like to know what you think so tell us using the comments box below.
Super Supporter iOS
Super Supporter Android