The AntiSocial app aims to curb your Social Media addiction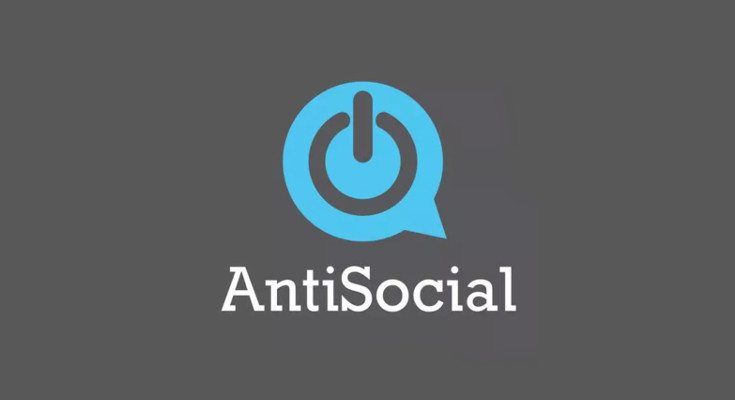 Social Media is the way to go, but it can also control your life if you let if. If you have fallen down that rabbit hole more than once, the AntiSocial app from Bugbean may be worth a look.
The AntiSocial app is geared to help you curb your appetite towards social platforms. You won't have to lift a finger either as it works in the background to monitor your habits. That means you can go about your life as usual while it lurks behind the scenes, but after 14 days you're going to get statistics and results.
Depending on how addicted you are, those results may not be pleasant. While we didn't give the AntiSocial app a full two-week run, at the end of that period two additional tabs unlock. Blocking mode will become available and is self-explanatory along with the Blacklist. Even though you can't deal with the troublesome apps for a few weeks, there will be plenty of stats to keep you busy while you wait.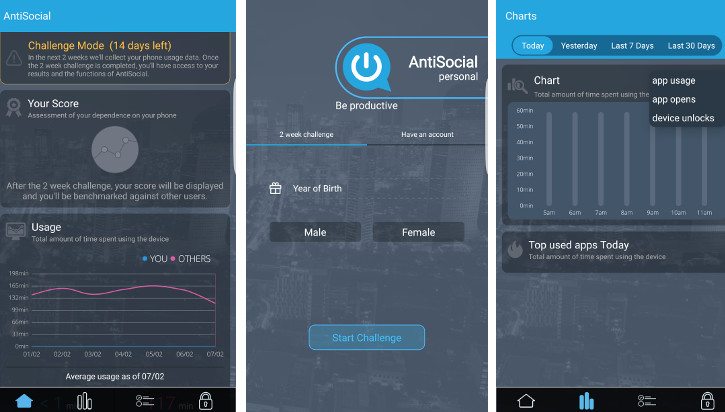 During the two-week challenge, the AntiSocial app will keep track on several aspects of how you use your phone. Your unlocks and time spent on social media will be monitored and compared to the "masses" in some cases. There is also a chart and graph which gives you usage of a set amount of time and shows opens, usage and unlocks along with your most used apps. If you're using the AntiSocial app, we're going to assume you'll find Facebook and Twitter in that section once your challenge is complete.
Most people have had issues with Social Media to a degree whether it's a Twitter beef or Facebook addiction that drains your battery along with your senses. The AntiSocial app looks to be a great way to  allow you to adjust your time spent on Social and it's extremely simple to setup and use. If you want to give it a whirl, you can pick up the AntiSocial app for free on Google Play.