Oukitel U16 Max set to debut with 6-inch panel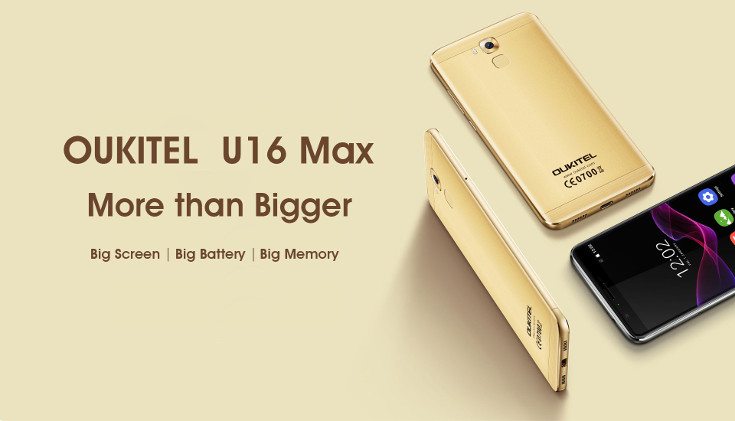 Oukitel is gearing up to launch a new handset and it will be bit larger than the rest of their arsenal. The Oukitel U16 Max is the name of the upcoming device, and it will debut with a large 6-inch panel.
We expect to see plenty of companies increase the size of their handsets over the next few years. 5.5-inches was the trend, but companies are finding new ways to increase that screen-to-body ratio. We'll see that from Samsung and LG soon with Apple and others bringing up the rear later in 2017. We don't know how the Oukitel U16 Max will do in the screen-to-body ratio department, but it will have a large 6-inch slab of glass.
Details on the Oukitel U16 Max specifications are a bit slim although we've learned a few new details. The JDI produced panel will be of the 5-point variety and carries a resolution of 1,280 x 720. It also utilizes LTPS tech and will have the popular 2.5D edges. The processor will be an octa-core chip of unknown origins although you can bet the farm it will be made by MediaTek. A fingerprint scanner will also sit on the backside as expected. This one to have a large battery as well considering the size of the display and the company's penchant for putting large batteries.
While there are more questions than answers for the Oukitel U16 Max, we shouldn't have to wait long to find out the rest of the scoop. The smartphone is expected to launch with Android 7.0 through Aliexpress in the near future and will carry an affordable price tag when it arrives.