Samsung Galaxy S8 Plus size rumored to go beyond 6-inches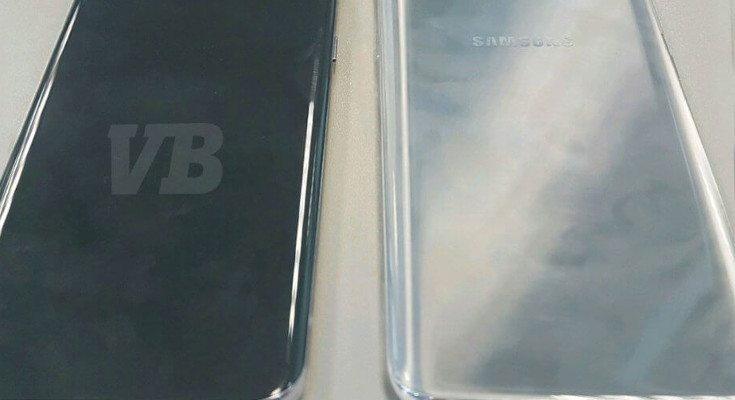 While we know quite a lot about the unannounced Samsung Galaxy S8, there are still a few lingering questions surrounding the release. The size of the actual handset is one detail that's still murky to say the least.  A new report has shed some light on both the regular model and the Samsung Galaxy S8 Plus, and if true, the latter will be a beast.
The first solid look we got at the Samsung Galaxy S8 Plus was through VentureBeat and Evan Blass. That's where today's news comes from as well as @Evleaks took to Twitter with  news on the Galaxy S8 displays size. While keeping it simple, you can clearly see his thoughts below…
I've been seeing this misreported quite a bit, so, just to clarify:

GS8 – 5.8″ QHD
GS8+ – 6.2″ QHD

Both displays are, ofc, SAMOLED.

— Evan Blass (@evleaks) February 12, 2017
That may sound a bit frightening to some considering the regular model is now in the Note class while the Samsung Galaxy S8 Plus is well, extremely large. You'll want to keep in mind that is likely going to be used as a marketing tool. Reducing the bezels and removing the home button adds to that number along with the now standard Edges. That said, they will certainly leave a larger footprint than last year's models, but not by much. The Samsung Galaxy S8 Plus specs are far more interesting in a sense if all the leaks surround the guts prove true
Samsung Galaxy S8 Plus Specifications   (rumored)
6.2-inch display QHD
Snapdragon 835
4GB of RAM
64GB of storage (expandable)
Dual 12MP rear camera with LED flash
8MP front-facing camra
USB Type-C, 3.5mm headphone jack, GPS/A-GPS, Bluetooth, Wi-Fi, Fingerprint Scanner
The regular Samsung Galaxy S8 and the Samsung Galaxy S8 Plus will be solid under the hood. They could be a little underwhelming compared to some high-powered variants from the Far East however and some could be left out in the cold if the 6GB Galaxy S8 variant rumors are true. We still expect the phones to be more popular than ever, even if they will be a little larger this time around.