Nokia 6 India availability with price snag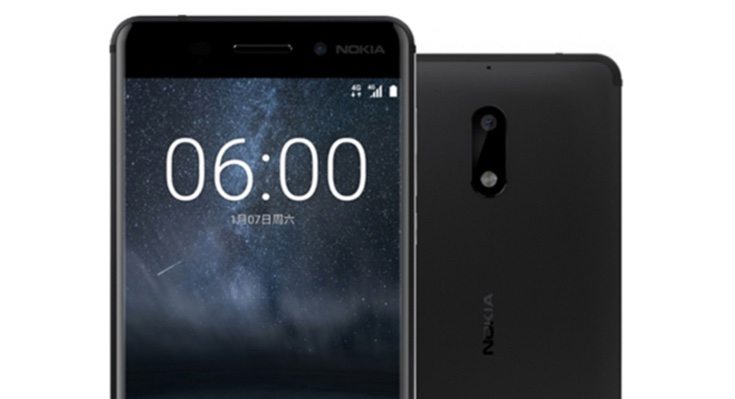 The Nokia 6 Android smartphone has been in heavy demand in China where it has already officially launched. It's also likely to be hugely successful in other markets so buyers elsewhere have been waiting eagerly for availability. Now there is Nokia 6 India availability but it comes with a price snag.
The Nokia 6 has only made its official arrival in China so far. However, late last month we reported on unofficial availability of the smartphone in the Philippines. The phone has now been listed on eBay India, but don't get too excited as it comes with some real drawbacks. The product page on eBay India gives the Nokia 6 price in India as Rs. 32,440. That's a huge hike considering the price of the phone in China of CNY 1,699, which equates to around Rs. 16,500. Prices can vary by market but obviously that's a massive leap.
A further snag is that the listing clearly states that the Nokia 6 units on offer are imported and that purchasers will have to wait for 20-25 days before delivery. The listing also says, "Please do not buy if you cannot wait." Considering the above it would seem unwise to purchase the device now and we'd advise waiting for the official Nokia 6 launch in India. MWC 2017 takes place later this month and we hope to hear about availability of the phone for further markets then.
As a reminder we'll recap the key Nokia 6 specs. It has a Snapdragon 430 octa-core processor with 4GB of RAM and 64GB of internal storage. This new Nokia Android phone has a 5.5-inch display with Full HD resolution of 1920 x 1080. There's a 16-megapixel rear camera and 8-megapixel front-facing camera. It runs the Android 7.0 Nougat operating system. Interestingly a further retailer has also listed the device, this time in Poland. Allegro Poland has the Nokia 6 up for grabs with a price of 1 699,00 zl, which is also way more than expected.
Are you going to wait for the official Nokia 6 India launch before making your purchase? Maybe you are waiting for further new Nokia smartphones to be introduced? Do let us know by sending us a comment.
Via: NPU