New Nokia 3310 design concept 2017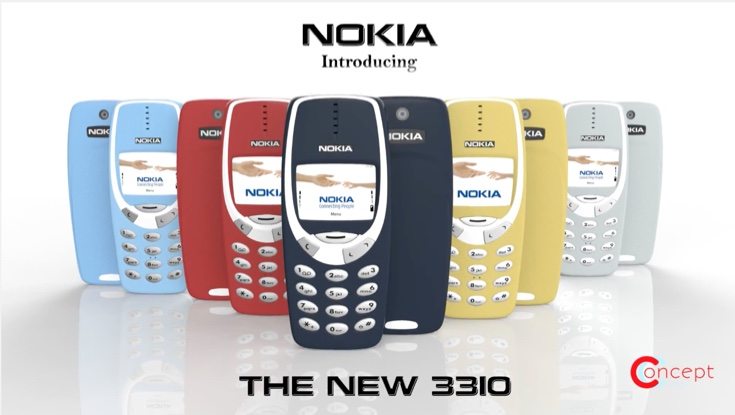 There has been a lot of focus on new Nokia Android smartphones with big reveals expected at MWC 2017 in late February. However, yesterday there was a surprise development with suggestions that a revamped version of the old Nokia 3310 feature phone is also on the way. While we wait to hear something official we thought readers might be interested in a new Nokia 3310 design concept to tantalize us with possibilities.
Many of us now concentrate on new smartphones and rather dismiss feature phones. Nevertheless we shouldn't forget that many people still enjoy using a feature phone either as their main device or as a backup to their smartphone. Therefore there was a certain amount of buzz yesterday when a report about the upcoming Nokia 3 and Nokia 5 Android smartphones also pointed to a newer version of the Nokia 3310.
The Nokia 3310 released way back in 2000 and sold in huge numbers. It was known for its robust build as well as its extremely good battery life, so the more nostalgic among us might welcome a fresh new version. Concept Creator produces some excellent design ideas for upcoming devices and has been quick to jump on the latest news. He has created the new Nokia 3310 concept design that you can see fully in the video below.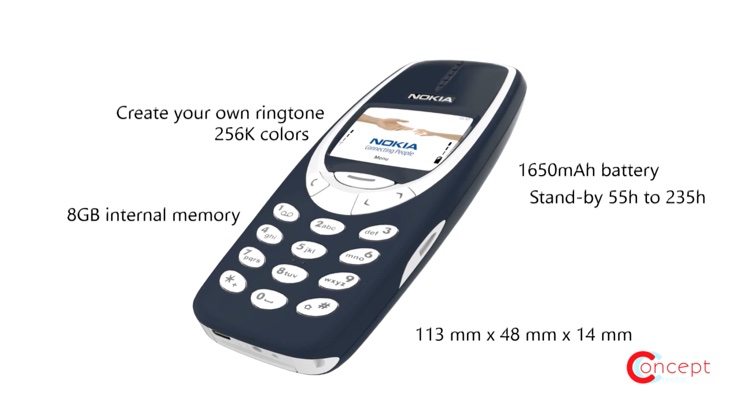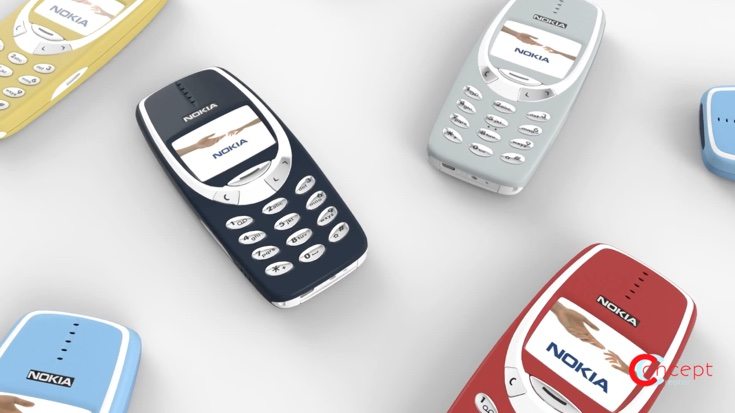 Although the styling is reminiscent of the old Nokia 3310, it has been given a modern twist with a polycarbonate body and Linex coating. This concept Nokia 3310 2017 comes with some specifications that include a 8GB of internal storage and a 1650 mAh battery. Further Nokia 3310 specs imagined with this concept design are a 1.5-inch display as well as a camera for photos and video capture. Features include built-in radio and microUSB. The handset measures 113mm x 48mm x 14mm and is shown in some very attractive color choices.
If you enjoyed checking out these latest renders from Concept Creator you might also like to take a look at some earlier ideas, for example a Nokia 8 flagship design or one for the OnePlus 4. Of course we'll bring further news on the real deal Nokia 3310 as it reaches us. When you've viewed the new Nokia 3310 design concept in the video below we'd really welcome your thoughts. Are you pleased to learn of the upcoming return of this popular Nokia feature phone?
Source: Concept Creator (YouTube)