Nokia 8 design vision to drool over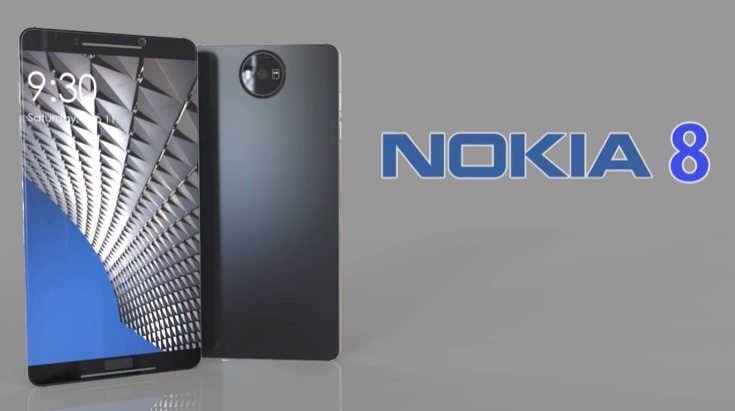 To say there is plenty of anticipation for new Nokia Android smartphones is definitely an understatement. Many Nokia fans are waiting for a new flagship device and rumors have suggested a Nokia 8 or Nokia P1 in this respect. While we wait for more we can show a new Nokia 8 design vision that also offers specs based on the current leaks and rumors.
This is not the first Nokia 8 concept we've seen and we may see more before an eventual flagship release. HMD is holding a pre-MWC event on February 26 when we expect a Nokia 3, Nokia 5, and revamped Nokia 3310 to be unveiled. It's also hoped that a new flagship might also be revealed but nothing has been confirmed at this stage. Concept designs can tease us with possibilities of what could be brought to the table. The 3D concept rendering in this latest Nokia 8 design shows a very sleek and highly polished smartphone.
It was created by Techconfigurations who say that the styling is based on leaked images along with the design leaning of the Nokia 6. As well as these images you can see the design in full by watching the video embedded below. It will give you a good all-round look at the handset and is likely to get you drooling. It's expected that the Nokia 8 will have minimal bezel width and maximum screen to body ration. With this in mind the handset has a 5.7-inch QHD IPS LCD bezel-less display featuring 2.5D Corning Gorilla Glass 5.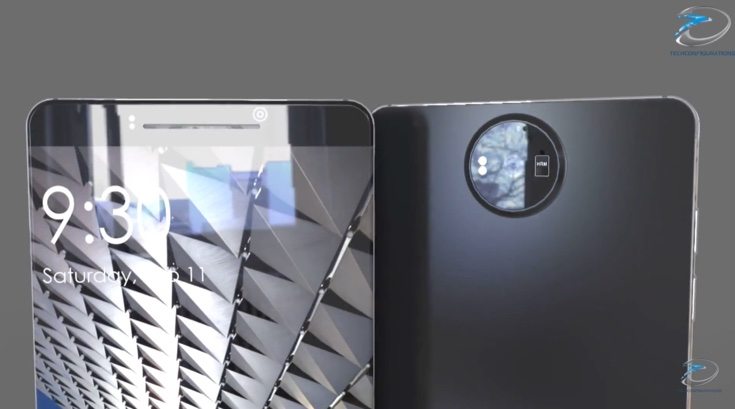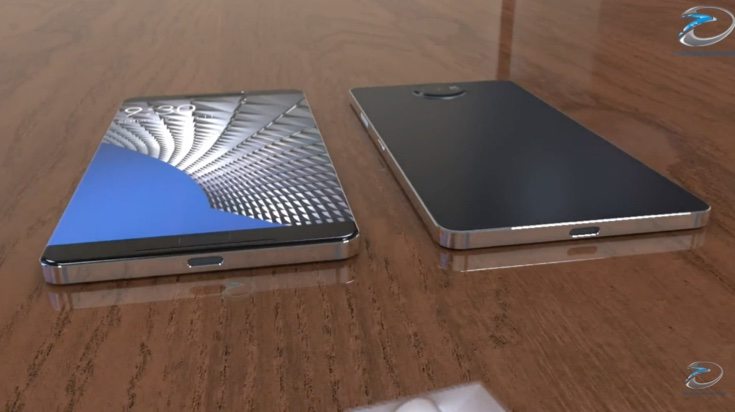 Further specs accompanying this Nokia 8 design concept include a Snapdragon 835 processor, 6GB of RAM, and internal storage options of 64GB and 128GB. The phone has a 24-megapixel rear camera with image stabilization, PDAF, and 4K video capture, along with a 12-megapixel front-facing shooter with ultra wide-angle lens. Features include front-firing dual stereo speakers, an ultrafast fingerprint scanner, and hi res audio playback and recording.
Hopefully there will not be too long to wait until we know if the rumored specs of the Nokia 8 flagship will pan out to be accurate. At the other end of the spectrum some readers will have heard news of a new Nokia 3310 on the way and might be interested in a Nokia 3310 concept that we shared recently. After viewing this latest Nokia 8 design in the video below we'd really like to know what you think? Do you agree that this looks like a highly desirable smartphone or not?
Source: Techconfigurations (YouTube)