Samsung Hello could be an answer to Echo and Home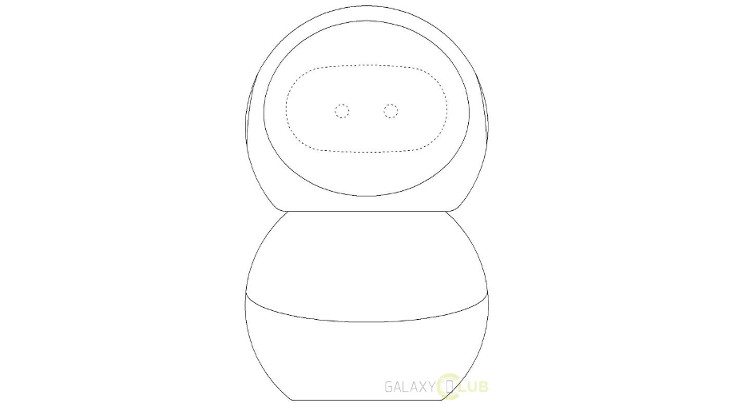 The Amazon Echo and Google Home currently sit at the top of the smart home food chain. Samsung Hello could be a new competitor set to enter the race, which means we may see a new Smarthome Hub before the holidays.
While it hasn't been available for long, Google Home is already starting to steal some of the Echo's shine. Amazon doesn't have anything to fear at the moment, but Samsung may soon shake things up. The Samsung Hello is thought to be an upcoming gadget from the company. A trademark was recently filed with the Samsung Hello moniker, which could mean several things. Given we already know about Bixby, all signs point towards a new type of assistant when you factor in a new patent.
The Samsung Hello moniker doesn't tell us much, but makes a bit more sense when combined with a recent patent. A version of the Samsung Otto has shown up in a patent from late last year which shows a revamped version of the bot. The new model is more rounded and frankly looks like it would belong on a countertop or desk more than the somewhat awkward Otto. As with many patents, it doesn't mean much as this could be an idea that will never see the light of day. That said, another piece of the puzzle may tell a different tale.
A device carrying the model number SM-R210 was recently imported for testing. Nothing is known about that device aside from the fact it has a Camera and Wi-Fi considering it was certified through the alliance. It will also run Tizen, not Android. That leads us to believe it definitely could be the unannounced and previously unknown Samsung Hello Smart Hub. We know Sammy is pushing Tizen and wouldn't opt for Android on something of this nature.
For now, you will want to take this one lightly although the folks at GalaxyClub.nl have done an amazing job of putting the pieces together. It would not surprise us in the least to see Samsung unleash a Smart Hub for the home, and Samsung Hello is a very catchy moniker.
via – SamMobile    source: Galaxyclub.nl