Surely You Quest Magiswords lands on Google Play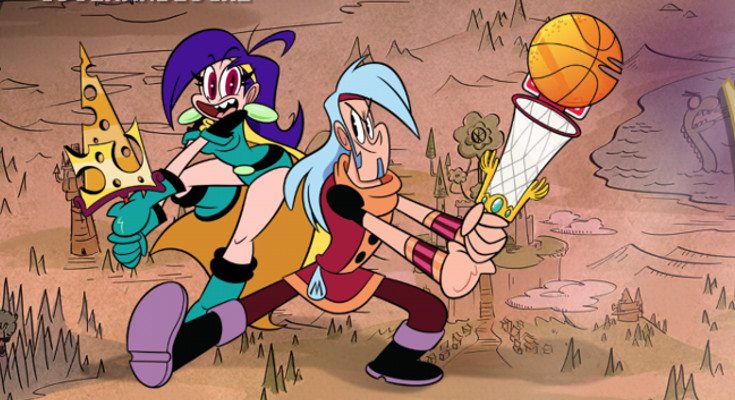 Cartoon Network continues to crank out solid games and it is something we are thankful for. Surely You Quest Magiswords is the latest game to grace us with its presence and its one of their better ones even if you aren't familiar with the Mighty Magiswords.
The Surely You Quest Magiswords game is an RPG set in the colorful world of the Mighty Magiswords. You'll take control of Vambre and Prohyas as you take on quests to become the top adventurer around. You will also collect more Magiswords and right a few wrongs along the way. Initially, we thought this one was going to be a mindless tapper but that isn't the case. While you will have to tap your enemies into submission, it isn't as simple as you think.
The Mighty Magiswords game uses colors for its main in-game mechanic as you'll need to match the color of your sword to the enemy for increased damage. Otherwise, you won't make much of a dent. You can switch between Prohyas and Vambre at any time, but you're going to get whacked in the meantime so you'll need to act fast. You can replenish your health mid-battle however and things aren't too tough out of the gate.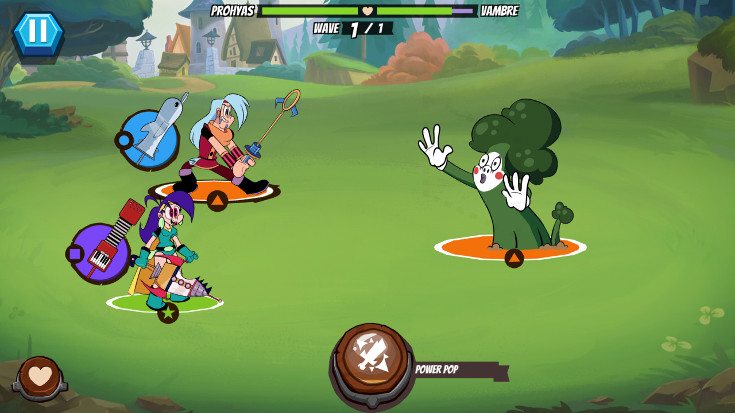 While we didn't dig too deep into this one, there appears to be loads of content. There are special Magiswords as well which can be seen in your "Master Collection" through the MagiMobile app. There are quests aplenty and you can upgrade your swords with coins earned in the game or purchased as this is a freemium game after all. On that note, we don't know how heavy they will factor into things or if they play a major part at all.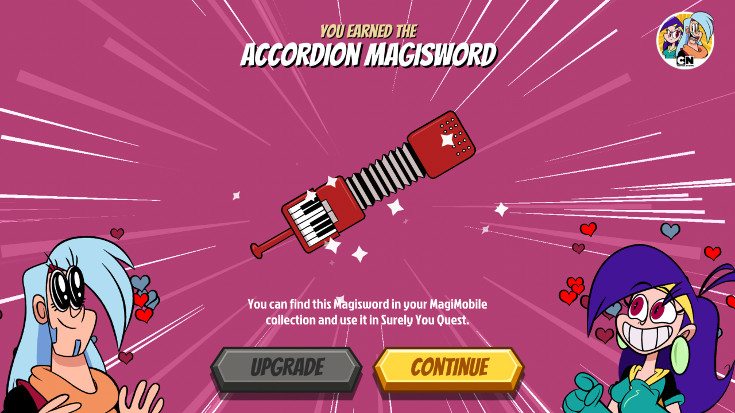 Surely You Quest Magiswords is a slick game with full voice talent and simple gameplay. I had never seen an episode of the show, but actually enjoyed the game far more than I expected. That's due in part to the fun vibe and overall atmosphere but also because it is easy to pick up and play. The Surely You Quest Magiswords game is available to download for free from Google Play at the link below.