2017 Nokia 3310 concept steps up the style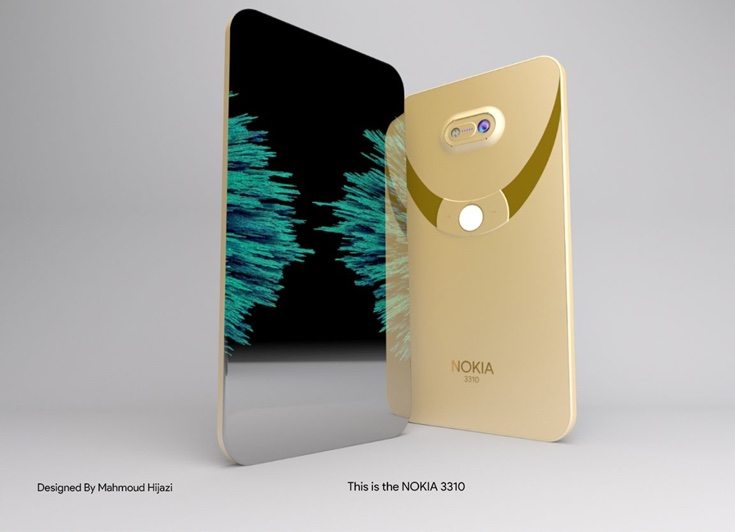 MWC 2017 is fast approaching and there's a huge amount of buzz surrounding new Nokia Android smartphones that are expected to be announced. Recent leaks suggested a new Nokia 3310 will be included, a revamped version of the hugely popular feature phone. Now we're sharing a Nokia 3310 concept that really steps up the style and looks more like a smartphone.
Following reports that a new 3310 was on the way we recently shared a Nokia 3310 concept design. That one stuck very much to the original feature phone but gave it a modern twist. The new Nokia 3310 concept that we're showing today takes a very different approach and has some interesting touches. It was designed by Mahmoud Hijazi and the curved section below the camera area on the back is reminiscent of the curves on the original 3310. The curve on this new design integrates the volume controls either side of a rear fingerprint home button that appears to light up.
Along the bottom edge of the device are the speaker and microphone grills along with a headphone jack and a magnetic USB-C connector. Meanwhile the top edge features an IR Blaster. The front has an edge to edge display and there are no buttons on the sides of the handset. This Nokia 3310 concept has an attractively slim build in a gold color. The designer has depicted it as maintaining the durable design aspect of the classic 3310 but with 2017 specs.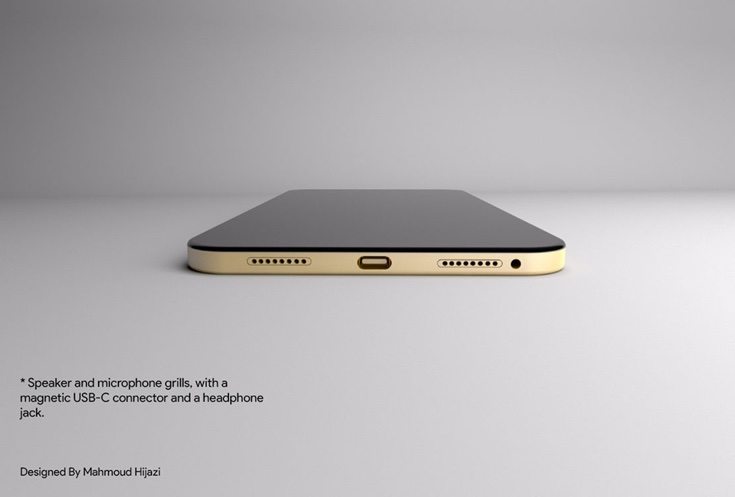 We're pretty excited about Nokia's pre-MWC event on February 26. It's expected that the Nokia 3, Nokia 5, new Nokia 3310 and possibly further new Nokia phones will be unveiled. We'll bring the news as it happens and we're interested to see if the 2017 3310 will look more like the old version or have a whole new look such as this Nokia 3310 concept.
You can see further images at the source below and we'd be interested to hear what you think of this latest concept idea? What are you hoping for with the fresh Nokia 3310 for 2017?
Source: Mahmoud Hijazi (Behance)
Via: Concept Phones