Nokia 8 price appears through online listing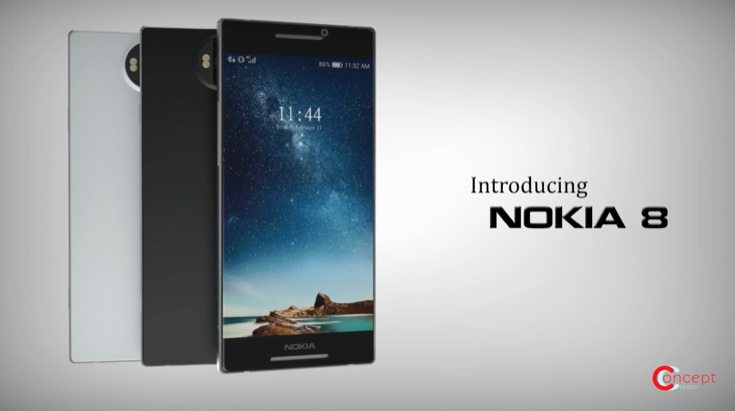 When it comes to the Nokia 8, we have seen more concepts than actual leaks. Well, today the Nokia 8 price is in the rumor mill. While far from official, a new retail listing has listed the next HMD Nokia smartphone.
There is no doubt the Nokia 6 got folks excited. Soon after that handset arrived we starting hearing news on the Nokia 8, Nokia 3 and about a half-dozen other unannounced Nokia smartphones we aren't sure even exist. We know the Nokia 8 is set to debut soon, but haven't really gotten any concrete information on the handset. It appears Chinese e-tailer Jindong has jumped the gun a bit on pricing.
According to the page on JD, the Nokia 8 price is listed at 3,188 Yuan or around $465 in the states. It's shown in two hues with Black and Grey, but nothing was mentioned in regards to its specs. The design is taken from a render we showed you from Concept Creator last week, so it is obviously not legit. We expect the Nokia 8 design to be more in line with the Nokia 6, but with better specifications and a slightly higher price tag.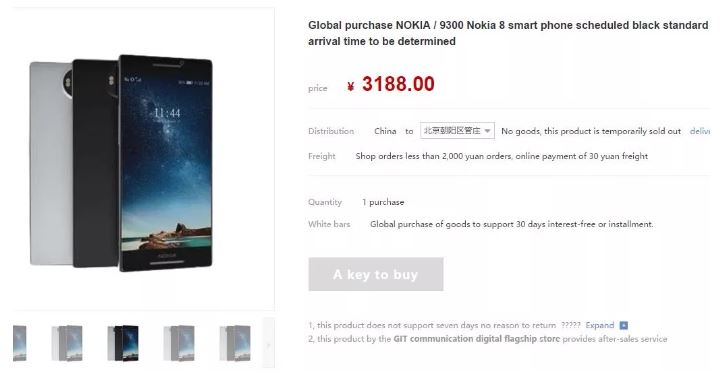 We couldn't dig up the actual listing for the Nokia 8, so this one could have been pulled already. As for the Nokia 8 price, it may be a little on the high end considering the 6 is only around $250. Unless they slap a QHD panel and seriously upgrade the innards, it's hard to imagine a $200 price increase. Overall, don't count on much from this particular rumor, especially when it comes to the design.
Are you excited for the official debut of the Nokia 8?
via – The Android Soul