Samsung Galaxy S8 Plus specifications leak shows no Surprises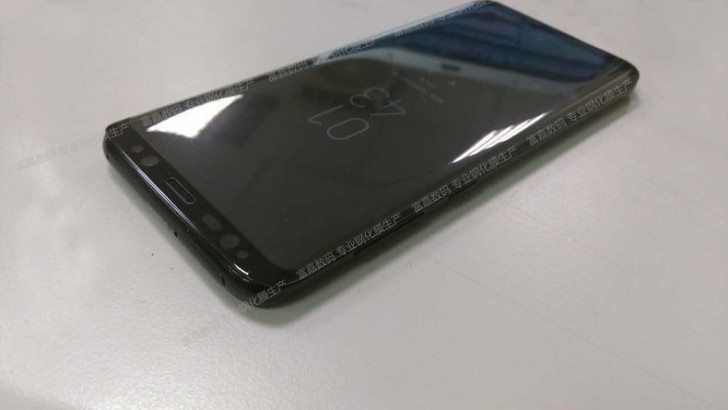 We feel like it is safe to say the Samsung Galaxy S8 Plus specifications are out of the bag. As if we needed more confirmation of the innards, a new leak from a reputable source has told us everything there is to know.
Samsung basically gave up trying to stop leaks a few years ago, and now it appears they've joined in on the fun. We have seen more leaks than ever this year (even though we said that last year) including a massive one today. While the Samsung Galaxy S8 Plus specifications have leaked dozens of times, today's is a bit more official and comes from @evleaks, someone else who's been down this road before.
We've poked fun at the LG G6 a few times this year. That's mainly due to the fact it sports the Snapdragon 821 instead of the Snapdragon 835. Well, we can finally confirm Sammy did nothing with their rear sensor this year which means LG will definitely have a leg-up on them in the camera department. As we expected, there are no surprises to be found with the Samsung Galaxy S8 Plus specifications.
Samsung Galaxy S8 Plus specifications
6.1-inch rounded corner – 6.2-inch full rectangle QHD Super AMOLED display
Snapdragon 835
4GB of RAM
64GB of expandable storage
12MP Dual Pixel rear camera
8MP front-facing camera
Iris Scanner, IP68 certification, wireless charging, NFC, 4G LTE
Like we said, no surprises. That also shows us three areas the competition can beat the S8 in. The front and back cameras and RAM. While 4GB is more than enough, several manufacturers have already turned to 6GB this year and we all know about the Dual Camera trend. We have no doubt that 12MP sensor will perform admirably, but it is disappointing they didn't go all out and we'll have a nasty fingerprint scanner on the backside this year.
In a nutshell, the Samsung Galaxy S8 Plus specifications are going to be in line with everyone else this year. They will probably have the best display and arguably the sexiest smartphone, but will be lacking in a few areas when compared to the LG G6, iPhone 8 several other flagships.
What do you think about the Samsung Galaxy S8 Plus specifications?