Ulefone T3 will sport a QHD display and 8GB of RAM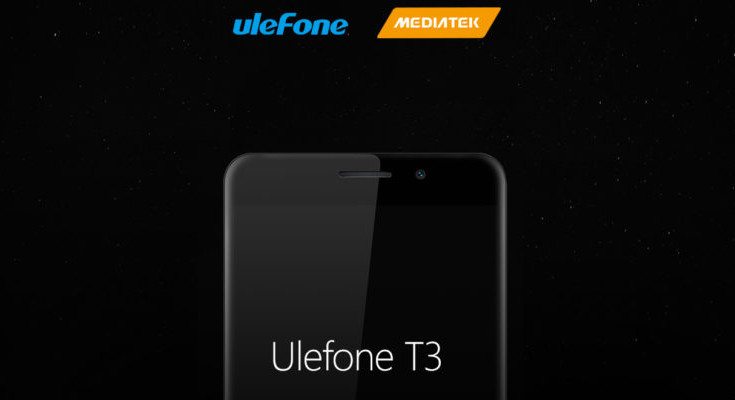 This is why we love the smaller brands from the Far East. Ulefone has a high-powered handset in the works in the Ulefone T3. Not much is known about the smartphone at the moment, but they are off to a good start as this one will come with a whopping 8GB of RAM.
At the moment, the trend among most manufacturers is 4GB for a flagship. We do see the occasional handset with 6GB of RAM and plenty of mid-rangers come with 4GB these days as well. When Ulefone sat down to design the T3, they must have had the future on their minds. That's because this one will have 8GB of RAM, more than most folks will need within the next 3-4 years.
While having a lot of RAM under the hood is always a plus, the Ulefone T3 will also have a fast processor. It's tipped to debut with the Helio X30, a deca-core chip with a PowerVR 7XTP-MP4 GPU. Needless to say, it will smoke and any games or applications will fly. Other specifications mentioned include dual 16MP cameras on the back and a QHD display. One would assume we'll also see a fingerprint scanner and a slick metal build as well.
Having a smartphone that's faster than anything else on the market is extremely cool. It's also going to be pointless for many considering most consumers won't have the same phone 1-2 years down the road. That means future-proofing is only going to matter to a degree, so cost and design will factor in just as much That said, if Ulefone can keep the cost down on this one, none of that will matter as folks will flock to pick up an 8GB flagship smartphone for a reasonable price.
Would you be interested in the Ulefone T3 if the price is right?
via – Gizmochina