OUKITEL K6000 Plus Flash Sale!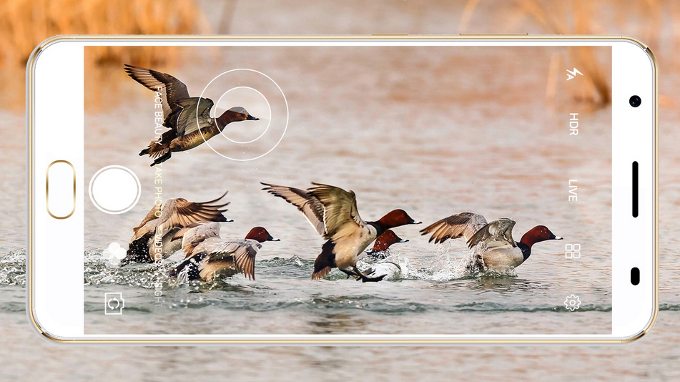 OUKITEL K6000 Plus is the World's first 12/2A smartphone that gets fully charged in 1 hour and 40 minutes!
A month ago, Oukitel teased us that they will be launching their new K6000 Plus – their latest addition to the K family of devices, known for having huge batteries and adequate mid-tier specifications for a modest cost. Updating the design to make the previous model (K6000 Pro) better — the brand has managed to make the Plus slightly lighter and slimmer, although, it still weighs 207 grams.
Perhaps you're wondering why it's a tad heavy? Well, the K6000 Plus has a massive 6,080 mAh battery in its trunk, and it's said that it can provide 2 hours of talk time in 5 minutes of charging. It is powered by an octa-core MediaTek 6750 SoC processor paired with 4 GB of RAM. It has a 5.5-inch HD display with a 1080 x 1920 pixels of resolution. What you may like about this phone is that it charges up quickly — it utilizes a 12 V / 2 A charger, which can go from 0% to 100% in just 100 minutes. Pretty cool eh?
Oukitel K6000 Plus Other Features
Other salient features include a PDAF-assisted 16 MP OmniVision 16880 sensor on its main camera. The front facing 8 MP camera has a wide angle of 80 degrees. This can allow you to fit more stuff in a photo. Oukitel K6000 Plus also comes with 64 GB of storage that's expandable via microSD card of up to 256 GB. It has Android 7 Nougat on board right out of the box.
So, when we first heard about Oukitel K6000 Plus a few weeks ago, we still had no word on its availability and pricing. But news came in today that the brand will do a top flash sale from May 1st to May 6th at a surprising price of $169.99 on Aliexpress. This is definitely the bottom price among the same level smartphones. Add it to your shopping cart if you plan to get a powerful device with a super fast processor and flash charging capabilities. Flash sale is coming on May 1st.