Nokia Phones Release Date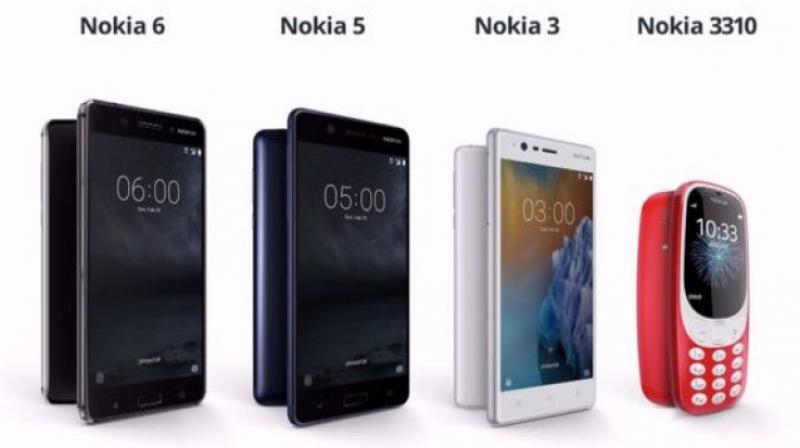 aIt's Almost TIME! The nokia phones release date should be announced anytime soon!
HMD Global, a Finish company that owns the rights to market Nokia phones hosted an event in New Delhi yesterday, resulting to speculations that the nokia phones release date is on its way.
Nokia at Mobile World Conference unveiled three Android devices – the Nokia 3, 5 and 6 along with an updated version of the iconic Nokia 3310.
Nokia Phones Release Date
We've heard reports that Nokia is planning to launch its new range of handsets in the UK by end of June. Also, at the time of their global announcement it is also expected that HMD Global will release these new devices in the second quarter of 2017 (May-June) to the Indian market.
However, HMD Global did not officially announce when it will release all these Nokia handsets. It is speculated that the firm will announce the release date of all these devices at the event in New Delhi yesterday.
Just to remind you guys, the new 3310 qualifies as a "feature phone". Unlike other smartphones, this is capable of providing 3G/4G connectivity. The Nokia 3310 just uses 2.5G connectivity and runs on S30+ operating system, and comes with a 2.4-inch display screen.
HDM Global claims that this colored-screen phone has month long stand-by and can deliver 22 hours of talk-time – this is 10x more than the original. The new Nokia 3310 comes with a 2MP rear camera and comes preinstalled with a new the modern version of the classic "Snake" game. Cool eh? It will be available in four color variants such as Warm Red, Yellow, both with a gloss finish, and matte finished Dark Blue and Grey. It is said that it will cost us €49 (appox. under Rs 3,500).
The Nokia 6
The Nokia 6 smartphone features a 5.5-inch and is powered by Qualcomm Snapdragon 430 SoC. It has 3GB RAM and 32GB storage which can further be expanded via microSD card. It also has a 16MP rear camera and a 8MP front camera.
In its new offering, HMD will roll out a limited edition glossy Arte Black variant with 4GB RAM and 64GB storage option. The Nokia 6 will be available for €229 (approx. Rs 16,000).
The Nokia 5
The Nokia 5 features a 5.3-inch HD display protected by Corning Gorilla Glass. It runs on Qualcomm's Snapdragon 430 processor with Adreno 505 GPU. It is coupled with 2GB RAM and has 16GB of storage. Other salient features include a 13MP rear camera and an 8MP front camera. Available in four colorways – Matte Black, Silver, Tempered Blue and Copper. The Nokia 5 will retail at an average global retail price of €189 (approx. Rs 13,300).
Nokia 3
Nokia 3 features a 3-inch display protected by Corning Gorilla Glass. It is powered by MediaTek MTK 6737 with 2GB RAM and 16GB storage. It will be available in four colors – Silver White, Matte Black, Tempered Blue and Copper White. The Nokia 3 will retail at an affordable price, compared to the other two, of €139 (approx. Rs 9,800).
All these Nokia-branded smartphones will run on Android 7.1.1 Nougat out of the box.
Source: DeccanChronicle