What Things to Look Before Buying a New Cellphone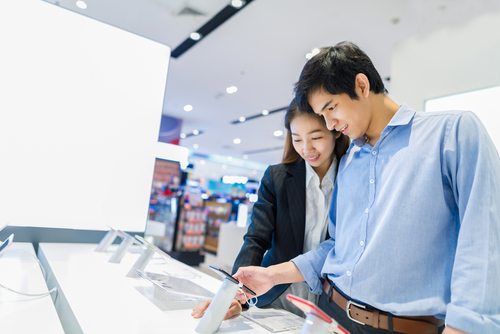 Twenty-first century is the era of cellphone technology. It is the time of innovation at a surprisingly fast pace. New technology takes over existing technology within months and the existing tech seems obsolete in a matter of a couple of years. One of the most innovative tech product is the mobile handset. Mobile phone is the center of innovation in the tech industry and huge companies are investing into it. Almost every urban guy owns one and it has become a necessary part of life. Mobile handsets have changed how we spend our lives and do our stuff.
When we wake up in the morning, we check our phones for notifications. We contact others, we prepare our lectures, order food, call a cab, schedule appointments, submit CVs, contact organizations and whatnot. The boundaries of possibilities achieved through a mobile phone keep on increasing consistently.
A good mobile phone can shape your life for the good while a not-so-good mobile can make it a living hell. As we are highly dependant on our handsets, we need to always buy mobile phones which provide us with the most accessibility and reliability. If you are thinking of buying a mobile phone, you need to take several things into consideration to make sure you are making the right choice.
What Things to Look Before Buying a New Cellphone
Durability 
The first thing which you need to take into consideration is the quality of the smartphone you are thinking of buying. This is because you don't want your shiny new smartphone to die in your hands just after a month of use. Always buy mobile phones of well-reputed tech giants. Moreover, check for the reviews of that handset. They are a good way to tell whether that phone is worthy enough to end up in your hands. For reviews, anewcellphone.com is a reliable source.
Screen Size 
Before buying a phone, think about which screen size should be most suitable for you. If you are not comfortable in holding large and bulky handsets, then obviously large screens are not for you. If your work is related to media and you need to work on images and videos, then you may need large and good resolution screens. Think through your requirements before deciding which screen size and resolution should best suit you. 
Performance 
The performance of the smartphone matters a lot. Especially when you need to use it for purposes, which require a fast processor, like gaming and handling large documents and media. The processor speed is dependent on a number of factors like operating system and user interface. So, these factors also need to be taken into consideration. 
Camera 
Camera is one of the most essential elements of a phone. If you are conscious about what your photos look like or just have a craving for photography or 'Instagramming', then you most definitely need a good camera. And if you are obsessed with selfies, then you should definitely consider finding a phone with a good front camera. 
Battery Life 
A good battery life is a must, no matter how frequent you use your phone. A good battery on a full charge should last the whole day. If a phone's battery doesn't last a day, just don't buy it.
A good phone is capable of fulfilling most of your needs and requirements but smart choices must be made along with extra precautions need to be taken in order to make sure you buy the perfect handset for you.