Tips to Protect Your Android Phones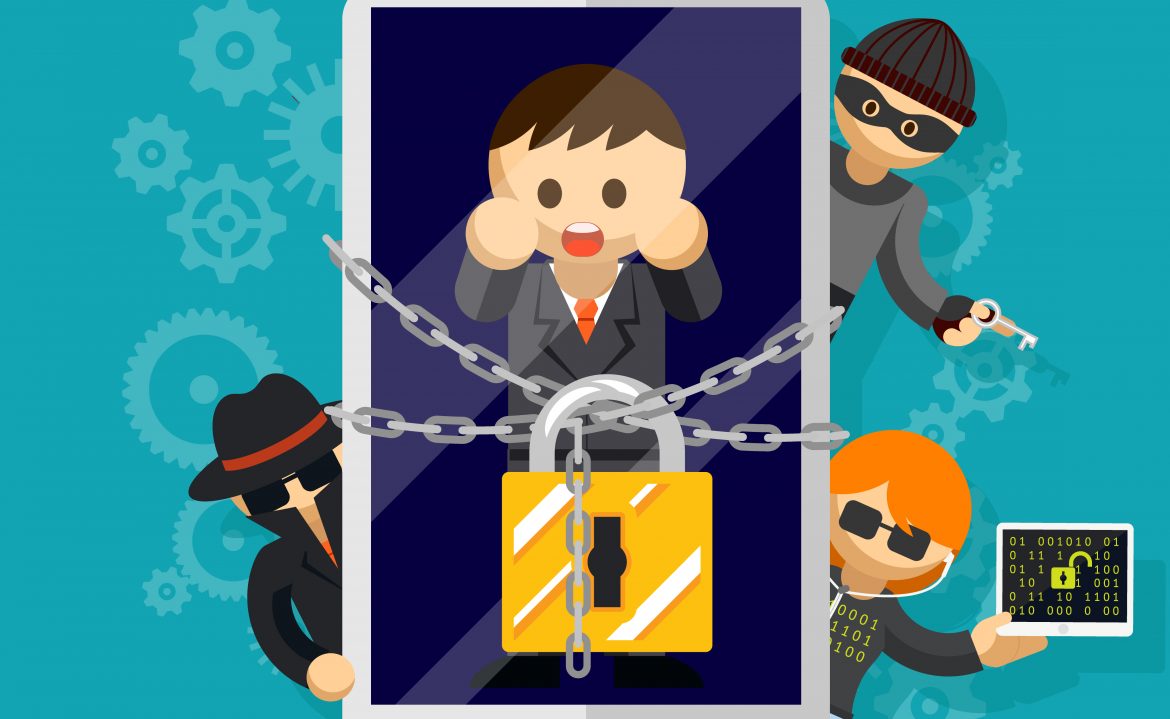 Viruses riddle the online sphere and ensuring you protect your Android phones will go a long way to preventing software issues. So, here are some tips.
Download Apps from Google Play Store To Protect Your Android Phones
The apps that users can install are the most 'dangerous' thing about Android and not the Operating System itself. Unlike iOS, installing an app on Android by yourself or with the 'assistance' of another user is quite easy. The important thing is to never download apps from third-party websites and platforms since they could be infected. Completely disabling this capability in settings and deploying an integrated app security check is much easier. You should also not allow root access because it elevates the risk of running into infected applications significantly.
How does this help? It lowers your chances of being infected with malware significantly.
How do you set it? Go to "Settings" then "Security" and uncheck "Unknown Sources" and check "Verify Apps."
Look out for app permissions
The first thing to do is install apps from known developers only or rely on recommendations from Google. You also need to check the app's permissions each time you install to find out what a particular app seeks to access. If a game or wallpaper app wants to access your location, mic, SMS, accounts, and enjoy unlimited Internet, you should be suspicious.
How does this help? It lowers your chances of being infected with malware significantly.
How do you set it? Upon installation, the screen will display the list of permissions and you will also find the "See Permissions" link at the bottom of the app page. If you have already installed a suspicious app, go to "Google Settings" then "Enabled Apps" to disable those you don't want to run.
The Use of Strong Passwords
This particular tip is more of a 'one-size-fits-all'. Use sophisticated passwords to unlock your phone and not a graphics code or PIN. The ideal solution would be a password comprising of not less than 10 characters including symbols, numbers, uppercase letters, and lower case letters. However, it is not easy to enter so many symbols each time to unlock your phone, so try several passwords to find the best one. You should also change passwords regularly. To enable the lock, set the minimum idle time and the option to display passwords when entering them should be disabled. Note that a lot of apps actually use password-based security.
How does it help? It lowers the chances of other people to access your phone and its contents.
How do you set it? Go to "Settings" then "Security" then "Screen Lock" then select "Password" as a means of locking the screen. Next, go to "Settings" then "Security" and then uncheck "Make passwords visible".
Data Encryption
If you have encrypted data on your phone then nobody can access it even if your phone is stolen or lost. Using a password is better than a PIN code since encryption in the current version of Android is based on password/PIN only and is only as strong as the password. Android 8.0 will likely improve upon this.
How does it help? It protects your data should your device ever get lost.
How do you set it? Go to "Settings" then "Security" then "Encrypt Phone" and also check "Encrypt SD Card" too.
Watch your Wi-Fi Connections
Android by default attempts to connect to wireless networks you have previously accessed. When it comes to open access points, it could be that it is not the hotspot you are used to but rather a malicious hotspot that belongs to a criminal. Bearing this in mind, you should first try to avoid public hotspots and run audits of your remembered Wi-Fi networks list regularly. You should also disable search for open wireless networks.
How does it help? It lowers the chances of connecting to potentially malicious Wi-Fi networks inadvertently.
How do you set it? Go to "Settings" then "Wi-Fi" then press and hold the name of a remembered hotspot to reveal the menu that allows you to delete the network. Go to "Advanced Settings" to uncheck "Always Search for Wireless Networks". 
Always Use VPN
Using a VPN is particularly relevant if you a regular user of public hotspots or when using an untrusted network connection. Using the VPN protects the data you transfer and allows you to access resources that might be restricted on public networks. Robust VPN access is not very expensive today and the most current home router models actually have VPN servers, which makes it completely free for you. It is more preferable to use OpenVPN or L2TP that sport more reliable protection compared to the highly popular PPTP. To avoid a data leak before establishing a VPN connection, you should not forget to disable automatic syncing of your apps or making VPN 'always-on'. Here is a list of the best VPNs for torrenting and phones.
How does it help? It encrypts both outbound and inbound data.
How do you set it? Go to "Settings" then select "More" then find VPN under "Wireless Connections and Networks" in the context menu select "Always-on VPN" and then select the connection. You can disable auto syncing by going to "Settings" and then "Accounts."
Disabling Notifications
Different notifications can still be pushed to the display or status bar even when your phone is locked. Notifications include account status alerts, one-time codes for confirming transactions, and other sensitive data. Unfortunately, Android does not have a notification center where you can disable them. Many device OEMs also use different skins that are not secure in this respect. It means that app notifications can only be disabled manually.
How does it help? Outsiders cannot see your notifications that might contain sensitive information.
How do you set it? Go to "Settings" then "Apps" and then select an app and uncheck "Show notifications." In some instances, disabling the notifications is much easier using the program settings.