Most Secure Ways to Lock Your Smartphones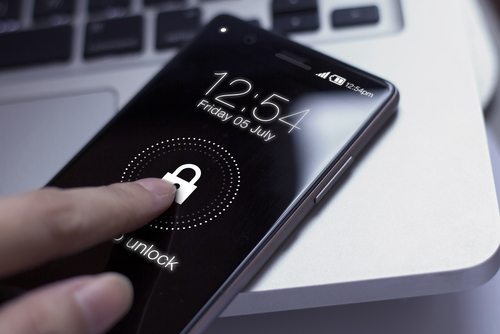 Locking and securing the smartphones now is what we all want because there are so much data and information that we have to secure. Our cell phones have almost all the information in them now and we just can't put our bank details and other personal and important information at risk which is why it is the need of the hour to lock and secure our phones in the best possible ways. Today in this article we are going to list down some of the safest ways through which you can lock your smartphones.
Ways to Lock Your Smartphones
1- Fingerprints
One of the safest and the most reliable way to lock your smartphone is the fingerprint lock which makes your phone open only on your fingerprint and no other finger in the world can unlock it except for yours. This feature is now getting introduced in almost all the upcoming cell phones and you just can't deny, how amazing this feature is. Furthermore, it is safe because trust me, hacking fingerprints requires a whole level of struggle and intent and no one has that nowadays, so yes, you can consider it the safest thing!
2- Pattern
The oldest yet the safest way to keep your phone locked is the pattern lock. It's safety all depends on you, the more safer you want it to be the more complex you have to make it and make sure that you use all the dots and make a bigger grid too. The only threat to this lock is the smudge trail that your fingerprints leave and you can get rid of that threat just by cleaning your phone after you've locked it.The pattern lock is not related to the network lock, many people confuse both these  functions. The network lock helps in preventing the phone to work with gsm networks except the one you bought the handset from. In order to unlock your sim you need to contact the network provider or you can get online the unlock codes for your phone.
3-Face Unlock
Again, it is the safest and the best option for anyone who is very careful about his or her phone's lock. The face unlock also works the same way as the fingerprint lock does. It detects your face and then the screen gets unlocked otherwise no other face can unlock it. Also, the other advantage of this feature is that if someone else tries to unlock your phone, it quickly takes a picture of him or her and saves it in your gallery. So, yes it definitely is one best option for anyone who wants a complex lock system. Regarding the hacking thing, well yes there are chances that your phone can be unlocked if someone tries to put your picture in front of the camera because your phone might detect the features correctly and unlock it but again, there are very rare chances that your phone can be hacked this way.
This it it for today, stay connected and keep reading because we've got plenty more to talk about locks and hacks. Till then, keep loving and sharing our articles.
Wrap-Up
There are times when you forget your passwords and your phone starts giving the error in unlocking. Well, we do have a way out to that, especially if you are a Samsung user, then don't worry at all because you can now unlock your Samsung phone by codes and it is one easy task. This is it for today, stay connected and keep reading because we've got plenty more to talk about locks and hacks. Till then, keep loving and sharing our articles.