Top 3 features in iOS 11.3!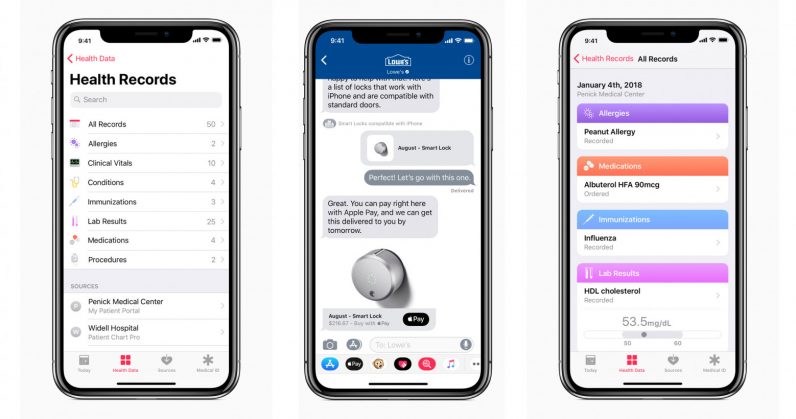 Apple is one of the few companies that is committed to their users and always updating their devices. Their operating system, iOS, is packed with useful features that many iPhone users like. In the next version, iOS 11.3, Apple is introducing some new features, as well as implementing fixes for some nasty bugs. We should note that this is still in beta testing, so some of these features might not make it into the final release. With that out of the way, let's begin!
Performance throttling fix
As we all know by now, Apple has been in hot water for throttling performance on older iPhones. To be more specific, iPhones that had older batteries in it had their performance tuned down in order to prevent random shutdowns and reboot at 30%+ battery life. You can read more in my previous post here, to see all of the details and check if you're device is affected. And starting from iOS 11.3, you will have the option to disable the throttling. In settings, you will have a detailed report under the Battery submenu, alongside the option to disable it. Apple strongly recommends not to do it, but it is nice for user to have control over it. This should have been added earlier, and Apple should have been more transparent for this. Still, better late than never.
Chat with businesses directly
A new feature in iOS 11.3 is Business Chat, an app that allows you to message businesses directly. Announced at last year's WWDC event, Apple is delivering on their promise. With the app, you can message businesses for things like customer support and scheduling appointments. Plus, you can also purchase things through the app with the assist from Apple Pay. Some of the available companies through the app right now are Discover, Hilton, Lowe's and Wells Fargo. It is still early to consider this a big worthy update, namely because of the low number of available companies. Apple will have to sign up many other big names for Business Chat to become useful. It is a nice feature to multiple businesses directly through one app. But, we would have to give Apple few months to see if it can bring other names for it to become truly useful.
Get your full personal health record
The Health app is the next app that is getting updated, and it is a big useful feature. Namely, you will be available to see your personal health record in the app. That record is going to be sourced from all of the hospitals and clinics you visited recently. The app is going to send you notifications for various details about those reports. Lab results, recommended medication, conditions, and more. And if you worry about the privacy, you can lock that data with a passcode or disable the feature completely. It is nice to see useful features like this one implemented, with the privacy being the only moral question remaining.
So, there you have it. The best three features from the upcoming iOS 11.3. The update will be available in spring, but if you want to get in earlier, you can opt-in for the open beta when it becomes available.
What do you think of these changes? Share your opinions in the comments below.