Panasonic P901iTV Mobile
This mobile has some nice little features such as a 2.5 inch QVGA screen at 320 x 240 pixel TFT LCD screen which supports 256K colours. The phone can pivot which means when pivoted sideways you can watch digital TV plus the display can be twisted and folded open. This phone is well worth thinking about its very cool. The way the screen can open is just smart, basically this phone is a swivel and flip which runs Montavista Linux which will be able to broadcast digital and analogue TV with the telescopic aerial.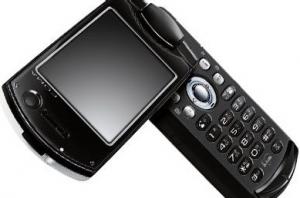 Features –
– R 512MB miniSD Card
– 4.3 x 2 x 1.1 inches (110 x 51 x 27mm)
– 150 grams
– 140 minutes call time
– 100 minutes TV and phone time
– 460 hours standby time
– Secondary 96 x 24, 0.9-inch STN (super-twisted pneumatic) display
– Camera: 2 megapixel
– Videochat CMOS camera
Panasonic is apparently shipping the P901iTV, although it is not yet listed as available by NTT DoCoMo.