Sony Ericsson K800 and K790 Cyber-shot Mobiles
Yes the launch of the new K800 and the K790 Cyber shot mobile phones from Sony Ericsson is here; Cyber-shot is the name for unbelievable imaging. These mobile phones are top of its class with a 3.2 megapixel digital camera with auto focus, BestPic and Xenon flash, this all happens with the very fast speed data transfer which just gives you pure quality in pictures.
The K790 is a Tri Band EDGE mobile phone and the K800 is a dual mode UMTS and GPRS mobile phone. Both handsets have large displays which is great, BestPic is a feature that makes sure you never miss picture that you want just press the shutter button once and get 9 full quality pictures to choose from in a time sequence which are 4 pictures before and 4 pictures after the actual image you captured. Then all 9 pictures are displayed as icons on the display.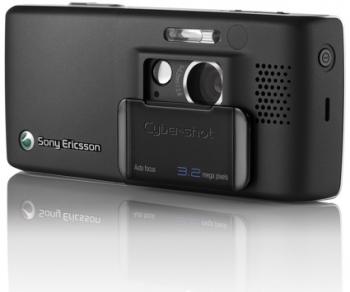 Features —
– Xenon Flash
– Photo keys
– BestPic
– 3.2 Mega pixel with Auto Focus Camera
– 16x Digital zoom
– Video recording and playback
– Auto red eye reduction
– Video and image stabilizer function
– Picture Blogging (powered by Blogger)
– Standard push e-mail
– VGA camera for Video Telephony (no VGA camera in K790)
– PictureDJ and VideoDJ
– MP3, AAC, AAC
– Video Player, Music DJ
– 3D Games and FM Radio
– Bluetooth 2.0, IrDA, USB 2.0
– External Antenna Connector
– Talk Time is up to 7 hours and Standby Time of up to 350 hours
K800i – Dual mode for Europe, Asia Pacific, Middle East, Africa
K800c – Dual mode for Mainland China. (Launch dependent on availability of 3G services.)
K790i Tri Band EDGE for Europe, Asia Pacific, Americas
K790a Tri Band EDGE for Americas
K790c Tri Band EDGE Mainland China