Pantech Yet Again Wins The iF Design Awards
Pantech have yet again won the iF design award for the second year running now and this is all down to the amazing G6200 which was called the PG6200 but they changed the name, amazing they dropped the P, anyway lets carry on shall we. Pantech say these models not only represent the design innovation of Pantech, but they also signify the positive synergies arising from the merger just last year 2005 of SK Teletech into the Pantech Group. Going ahead, as we develop the Pantech brand worldwide, our capacity to produce new and exciting handset designs will be a cornerstone of our strategy to maintain and increase consumer satisfaction and brand loyalty across all markets.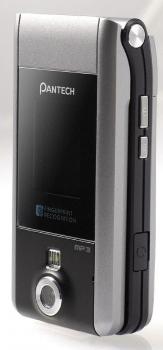 The WIDE CUBE and the Transformer concept as they say is a beauty, the wide cube concept phone is an amazing idea that is a phone and a TV rolled into one and the way you can lift, flip and rotate the screen is amazing to say the least. The transformer as it is called because it can transform has a digital camera and many multimedia functions plus has a large touch screen which can slide vertically with folding legs for supporting when watching TV.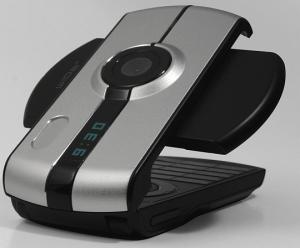 Stunning, amazing, love it, want it, getting it. What more can I say than congrats to Pantech on the award.
What do you think of the Pantech G6200? Please let us know by placing a comment in the box below, you are the people who make PhonesReview who we are. Thanks.