Nokia 3250 WESC Limited Edition Travel Kit
This limited edition is a great piece of kit and has been put together by the amazing Nokia group and the Swedish Fashion and lifestyle brand WESC, there has only been 500 made so if you get your hands on one get it as soon as. It all started when WESC and Nokia banged their heads together and came up with a plan that in the end became a story. As I said above there are only 500 pieces, the 3250 phone cover was designed by WESC.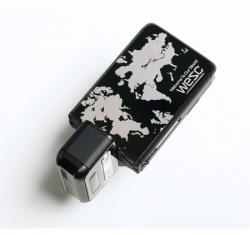 The phone itself boasts a MP3 player and a 2 megapixel camera and WESC have added superb applications and music to give you the ideal travel partner for your audio lifestyle, this is a great kit that we say is a must if you can get one.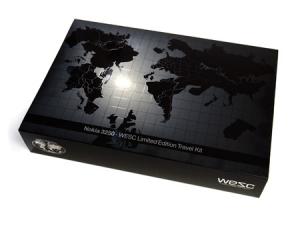 So what do you get in this travel kit, well sit back read and enjoy —
Nokia 3250 features–
– Twist action to access camera and music quickly
– The memory is expandable of up to 1GB for around 750 tracks
– MP3 and eAAC+ music player
– Bluetooth, MMS and Email to share play lists with friends
– Plug your own headphones into the jack in the headset cable
– Share and publish mobile data via blogging
– Remote Control for the MP3 — Don't touch that dial
– Sennheiser PX 100 which are top quality music headphones
– High end headset/headphones to shut out everything around you
– Memory chip that is fully loaded with all the info from WESC travel guide
– WESC Travel Guide
– WESC mobile strap which is made of icon embossed leather
– Eye mask for that daytime sleep that puts you into darkness
– Skateboard wheel just in case you break one of yours or if one gets stolen
– Passport holder
– Wait for it oh yes you even get a balloon
– WESC travel pins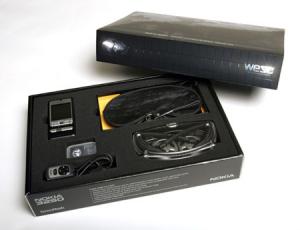 The memory chip you get as said above comes filled with great range of music such as alternative, alternative punk, chill out, dancehall, electro and much more, tell you the truth there are loads.
What do you think of this Limited Edition? Please post a comment in the box below. Thank You.