O2 Announces the XDA IQ smart phone
Oh yes the UK network company O2 has just launched the new XDA IQ mobile phone or shall we say smart phone, as I keep looking at this phone I seem to wonder that I have seen this design before and yes its just hit me, it looks familiar to the HTC Tornado QTek 8310 and the iMate SP5. The XDA IQ smart mobile phone has a 2.2 inch display which has 240 x 320 resolutions and also has a 1.3 megapixel camera.
The IQ has Quad Band ((850/900/1800/1900MHz) GSM/GPRS radio plus comes with EDGE support, it also runs on Windows Mobile 5 and has Bluetooth 1.2 and Wi-Fi wireless connectivity on board.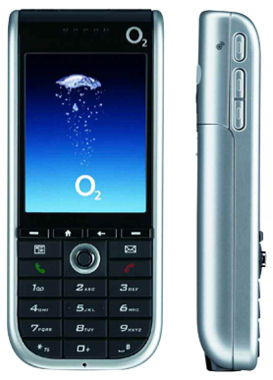 Extra Features —
– 1150mAh battery with up to 4 hours talk time and up to 150 standby time
– Weighs 110 grams
– 10.9 x 4.7 x 1.9cm
– Microsoft Windows 5.0
– Microsoft Outlook Mobile
– ActiveSync
– Internet Explorer Mobile
– Bluetooth, Infrared, Mini USB, Mini SD card slot and Wireless LAN
– Quad Band
– Video and Instant Messenger
– Windows Media Player
–
So now you can take your office everywhere you go, UK here comes a phone that you will love.