LG MG220 Affordable Phone
We are going to let you know all about the LG MG220 and let you decide if it is a good mobile phone or a bad one, we think it is a nice affordable phone that does exactly what it is supposed to but we will let you decide. The LG MG220 is of a clamshell design that flips open with a nice feel and of which is a nice simple phone with none of that hard to use features (simple comes to mind).
It has a VGA camera which takes pretty reasonable pictures nothing special buy hey it does the job, comes with Java games and also has internet browser. The LG mobile phone is 86 x 45 x 21.5mm which isn't bad considering the size of many phones available on the market of today.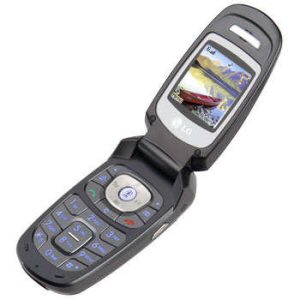 It has an internal and external screen, the internal colour LCD has a resolution of 128 x 128 pixels and the external monochrome LCD has a resolution of 96 x 64 pixels.
Features/Specs —
– VGA camera
– Internal and external LCD
– Weighs 79 grams
– 40 polyphonic ringtones
– WAP browser
– SMS and MMS messaging
– Quick dial
– Alarm clock
– Calculator
– Calendar
– World time
– Currency converter
– GSM 900, 1800, 1900 MHz Band
The LG MG220 will be on the American market very soon and hopefully in the UK soon after, we will let you know as soon as we know but if you know more before us please let us know by placing a comment below.
So does this mobile phone rock your boat or do you want to sink it.